Melanie Gosselin, 2010 Outstanding Woman in Business
Executive Director, New Hampshire Food Bank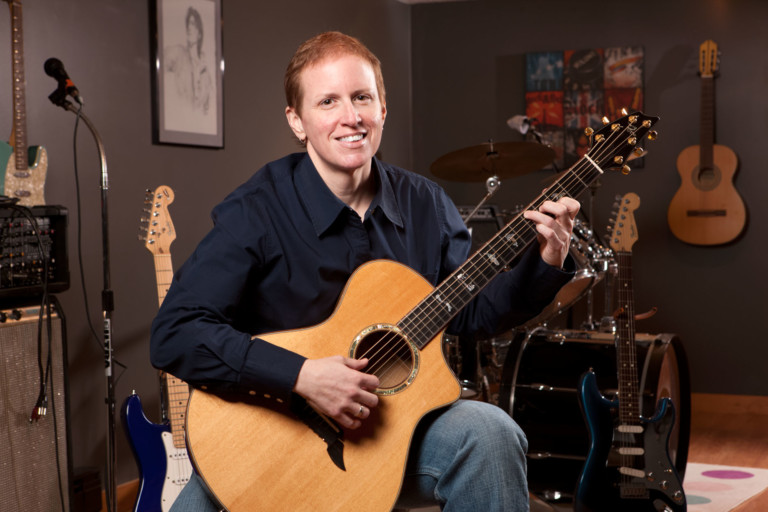 When Melanie Gosselin took over the reins of the New Hampshire Food Bank as executive director in 2003, the organization was struggling as hard as many of its clients. It was Gosselin who turned the organization around, with a new departmental structure and strategic plan.
Under her leadership, food distribution has more than doubled from 2.3 million pounds to 5.8 million pounds in 2009. The number of programs supported by the Food Bank has also more than doubled, growing from 180 to 411 today.
A Keene State College graduate with a degree in classical guitar whose career began working for large retail and technology firms, Gosselin has instituted a number of successful programs at the Food Bank. Among them are Operation Frontline, a nutrition-based cooking program, and the Culinary Training program, giving individuals the skills and experience necessary to find jobs in the hospitality industry.
The other agencies Gosselin works with include Leadership Greater Manchester, Feeding America National Council and the New Hampshire Center for a Food Secure Future.
Perhaps Gosselin's greatest accomplishment is helping to shine a light on hunger in our own communities and guiding the Food Bank to address the root causes of poverty and hunger to foster independence.
Q. What made you choose your career?
A. It wasn't exactly planned. I was working at Teradyne when I was laid off. I wasn't sure of which direction to go. A former manager at Hannaford told me about the position at the New Hampshire Food Bank. I found it very intriguing, and I could really use a lot of skills I learned in my colorful background.

Q. What was your first job, and what did you learn from it that prepared you for the future?
A. It was pouring concrete with my dad at age 8. He was a fireman, and like many, he had a side career. What I take most out of that experience is to be a stickler for details, making sure the job is done right.

Q. What do you love most about your career?
A. It's the generosity of people. It's having the ability to empower people.

Q. What has been your biggest challenge on the road to achieving your success?
A. Being patient. I'm learning that patience is a virtue. You've got to do the legwork and put together business plans. Donors are an investment, and you want good results from those investments.
The hard thing is when I go on inner-city food drops and see faces, the kids and the elderly. It just tears your heart out. You want to do more right then, but you know you really can't.

Q. What advice would you give to young women just starting their careers?
A. There are going to be hurdles along the way, but just breathe. You won't win every battle, but your voice will be heard and you will be able to make a difference. You can achieve what you set out to do.