May EYE Award Winner: Peter Bielagus, financial adviser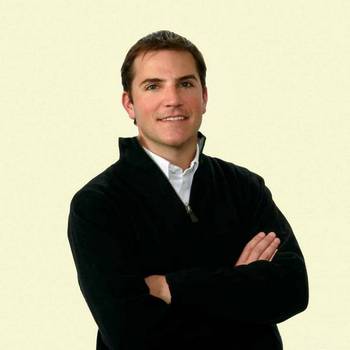 In 1995, while a freshman at the University of Miami, Peter Bielagus found himself struggling under the weight of $5,000 in credit card debt. Today, at 29, Bielagus has built a lucrative business out of providing financial guidance to young people through his financial advisory services and public speaking appearances.
As the owner of Millennium Thinking, Bielagus has authored "Getting Loaded: A Complete Personal Finance Guide for Students and Young Professionals," and hopes to bring out a second book, "Getting Loaded, Getting a Job," this fall. He believes his interactive CD-ROM, "Mastering Your Personal Finances," is the only one of its kind on the market. Bielagus also will be releasing an audio CD, "Freeway Guide to Personal Finance," next month.
Bielagus – who has been quoted in The Wall Street Journal, USA Today and the New York Post and writes a personal finance column for Boston.com – also is currently in negotiations with Hearst Entertainment, which is considering his idea for a reality television show revolving around personal finance.
---
What inspired you to start a business?
I fell in backwards, actually. After moving to the never-sleep city of Miami I signed up for every credit card I could. I looked at it as free money that I'd have to pay back sometime later. When I got that first bill and realized I couldn't even make the minimum payment I realized I had to do something. I read one book, then another, and learned two things – how much I didn't know and how much potential I had if I got started with financial planning early.
I suggested these books to friends, but they wouldn't read them because they felt they were written for "older" or "richer people." That's when I knew I had to write something for young people.
What about this endeavor are you most proud of?
Writing and publishing my first book. That was literally life-changing. I listened to people tell me, "There's no money in it," and, "Do you know how hard it is to get published?" Now I know anything is possible.
Where do you see your business 10 years from now?
In 10 years I hope to have a whole series of "Getting Loaded" books and a packed speaking schedule, and the dream of any nonfiction writer is to have that nationally syndicated television or radio show or the national newspaper column.
You've got a lot going on running a business, how do you kick back?
I haven't had much of a social life the past few years, but the good news is I really love what I'm doing. I bought a house — a fixer-upper in Kittery, Maine — and am spending a lot of time working on that and I love to travel.
Who are your role models or sources of inspiration?
My parents have always been supportive and are my top salespeople. They give my book to everyone they see.
What is it about New Hampshire that's kept you here?
Sometimes in order to know what you like you have to know what you don't like. I went to Florida to turn my world upside-down. I wanted something different from New Hampshire, but Florida wasn't for me, so I moved back to Boston for a few years.
I knew I didn't like Florida, and I wasn't a big-city person and I really do like the change of seasons.
Do you have any advice for young entrepreneurs like yourself?
First, you have to have almost reckless belief that your idea is going to work. You're going to hit hundreds of speed bumps and roadblocks but you have to believe enough to tough it out.
Second, make sure it's something that you enjoy. These are the two X-factors that will propel you through the tough times.
The Emerging Young Entrepreneur awards program is presented by New Hampshire Business Review in partnership with Centrix Bank. The monthly award honors New Hampshire's young business owners for their creativity, determination and business success. Visit Centrix Bank online at www.centrixbank.com.