Maren Boothby, 2011 Outstanding Woman in Business
Owner, Boothby Therapy Services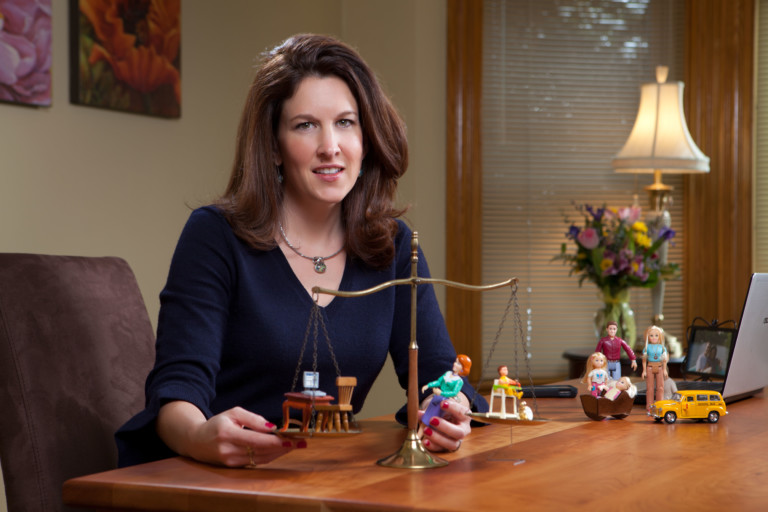 Maren Boothby opened Meredith-based Boothby Therapy Services, a provider of speech language and occupational therapy services to school districts, in 1997, driven by the need to find a better way to treat children whose therapy was often entangled in school budgets and insurance dictates. No less an impetus was her desire to promote work/life balance among speech language pathologists.
She achieved both goals through her company and a specially created scheduling algorithm called the Data Driven Needs Analysis, which pinpoints the amount of time a practitioner needs to work with a particular student. No such quantification previously existed before Boothby designed it. Besides ensuring that therapists spend the optimal amount of time with each student, the firm also actively strives to create a work environment that fulfills both the personal and professional aspirations of its therapists.
Outside of her business, Boothby serves her community of Meredith in many capacities, including as sponsor of a grant supporting
employee service projects and volunteering at the Winnipesaukee Playhouse, whose capital campaign she recently aided by purchasing $75,000 in tax credits. She also volunteers at her church.
To relax at the end of the day, Boothby loves to cook and entertain with her husband Christopher.
Her employees collaborated on her nomination, saying Boothby has worked "to empower women to continue to have a profound effect on the lives of children."
Q. What made you choose your career?
A. I come from a family of educators, so I had long expected to work in education. I always loved writing too, so I went to George Washington University for a degree in journalism.
In college, I shadowed a speech language pathologist I met through my husband-to-be Christopher, and found it was right up my alley.
This company, for me, is a giant lever for creating a positive impact on the world. I'm lucky I'm doing something so fulfilling.

Q. Did you have a mentor, formal or informal?
A. I have to say my mom is a wonderful mentor. One of the most formative experiences was learning how to write well under my mom's tutelage.
My husband Christopher — who owns the company with me — also played a huge role.

Q. How do you approach balance in your life?
A. My husband and I had enrolled in the year-long coaching program that is associated with the book, "E-Myth," when your business takes over your life. During the process, you learn to really focus on what is most important in your life, your "Primary Aim."
Mine is to have a positive impact on my immediate community in both small and significant ways every day.

Q. What has been your biggest challenge on the road to achieving your success?
A. For me, it was moving from being a practitioner to being a manager. I had to learn to "mentor the mentor."

Q. What advice would you give to young women just starting their careers?
A. I would encourage young women to read everything that they can get their hands on to generate new ideas. It makes such a huge difference in my personal and professional life.
I also think having a coach or some sort of a mentor is a fabulous thing.