Looking at the law with Kelly Ayotte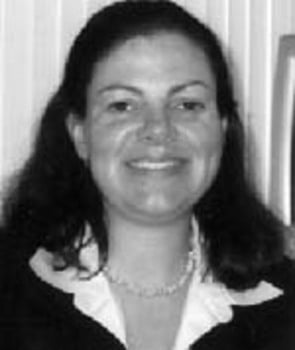 Kelly Ayotte, 36, is both a native and current resident of Nashua. A graduate of Nashua High School and Penn State University, she earned her law degree at Villanova and has been practicing law in New Hampshire since 1993.
She has been chief of the homicide division in the New Hampshire attorney general's office, legal counsel to Gov. Craig Benson and deputy attorney general. She was nominated by Benson for attorney general and confirmed by the Executive Council following Peter Heed's resignation from the post in June.
She and husband Joseph Daley, a member of the Air National Guard who served in the Iraq War, are expecting their first child later this month.
Q. Well, General, where shall we start?
A. Wherever you like, but please don't call me "General."
Q. What do you think are the strengths you bring to the job of attorney general?
A. I think I'm a good listener, which is important in this job to get a good understanding of the issues that you have to make important decisions on every day. I'm a hard worker. I spend a lot of time trying to understand the issues involved and poring over decisions. You have to try to make the right decisions based on the best information.
Q. What in particular did you like about working in the homicide division?
A. I enjoyed working with law enforcement and also working with the families of victims, who had lost someone they loved. And the other part of it that was very rewarding was the trial work, where you present your case to a group of average citizens. It forces you to bring your case down to the most important facts so that the jury can understand what the case is about and make a decision.
Q. Do you like matching wits with the people you're trying to apprehend?
A. There's no question with respect to trial work and law enforcement investigation that there is always an element of strategy to it and trying to be one step ahead — whether it's one step ahead of the person that's committed the crime when you're trying to solve the case, or in the courtroom. It's not only what you're doing right now, but thinking ahead about what the other side is going to do with the evidence you admit. So there's a certain strategy to that in the way you present a case, and that's very challenging as well.
Q. Which of your past cases stands out most in your mind?
A. I'd have to say every homicide case I've tried stands out in my mind. And I've worked on some pretty egregious cases.
Q. What happened in the case where you thought you had the murderer, and the DNA evidence later ruled that suspect out? I'm talking about the murder of 6-year-old Elizabeth Knapp of Hopkinton.
A. That began before I came to the office in February 1998. The murder had occurred in July 1997.
The live-in boyfriend of the mother was charged, Mrs. Knapp having testified that he was the one. There had been someone who was upstairs at the time of the murder, James Dale, who had left the area not too long after the murder. And eventually we found that the DNA matched Dale. He was convicted of second-degree murder and was given essentially a life sentence.
Q. Yet it was only after Buchanan had been eliminated by the DNA evidence that police began looking for another suspect. Do the police stop their investigations too soon sometimes?
A. I can speak from my experience in New Hampshire and I would say no. They don't stop until they get to the bottom of the truth, particularly in homicide cases, where the work is done in a partnership between prosecution and law enforcement.
For example, in the Buchanan case, there wasn't any question that when we got the sample from the autopsy we were going to send it out for DNA testing. I mean that was the next step. And I think particularly with lawyers, who are very focused on details, even if there was something law enforcement hadn't followed up on, the prosecutor would say, "Hey, you need to look into that as well," because it's important that we get to the bottom of the case and get the most information we can, regardless of whether it hurts the case. The truth is what we're all working for. The truth is the most important thing.
Q. Is there a lot of pressure in knowing that if you don't do your job well, a killer may go free or an innocent person may be convicted?
A. There's certainly real pressure in the job. I think that pressure is actually motivating. It makes you work harder and makes you really do your homework.
Q. What attracted you to a career in law? Do you remember when you first started thinking about being a lawyer?
A. I was interested in becoming a lawyer more as a practical matter. I had an undergraduate degree in political science, and I wasn't quite sure what I was going to do with that. I wanted to get a law degree, but I didn't think that I would be prosecuting murder cases. But getting the degree was very good for me, and it's a profession that I enjoy. I'm fortunate to be doing something I like every day.
Q. What were the clues that led to the young killers of the Professors Zantop, who were murdered in Hanover in January 2001?
A. The physical evidence. The knives that were left at the scene. The detectives involved did a great job of tracking them. It was good old-fashioned research.
Q. What was the motive? Were you ever able to determine that?
A. You know, they had this scheme they described, to rob people and then they had this trip to Australia planned, where they were going to live off the land. But for all the work I did on that case, I never came to a clear conclusion in my own mind as to why they really did this.
Q. Have the incidents of September 11th and the war on terrorism had much of an effect on the attorney general's office in New Hampshire?
A. The attorney general's office is a member of the Homeland Security Task Force set up by the U.S. attorney's office. That wouldn't have been something we would have looked for prior to September 11th.
Q. You're about to become a mother for the first time. How much time do you expect to take off from your new job?
A. I'm going to take at least a full month away from the office. I expect that on major decisions I'll still be reachable by phone. I'll be hooked up by computer and by telephone and fax as well, so I'm going to take full advantage of the technology while I'm away.
Q. You're still pretty young. Do you think you've reached the zenith of your career?
A. I think my philosophy has always remained the same, which is, "One job at a time." My hope is to do this job well.
Q. Do you ever think you might one day be a candidate for elective office?
A. Right now I'm so focused on doing a good job as attorney general that I'm not thinking about anything like that. But I haven't ruled out doing something like that in the future.