Long-term care scorecard finds plenty of fault in N.H. services
Report points to deficiencies in Granite State's 32nd ranking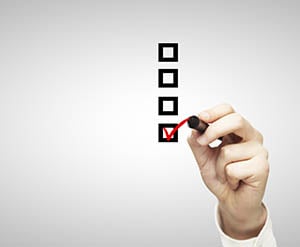 New Hampshire is one of the lowest-ranked states in terms of providing long-term care services to seniors, according to a report published by AARP, The Commonwealth Fund and the SCAN Foundation.
In the newly released, "Raising Standards: State Scorecard on Long-term Services and Support for Older Adults, People with Physical Disabilities, and Family Caregivers" researchers ranked the Granite State at 32nd among the 50 states and Washington, D.C. – a ranking that did not come as a surprise for many at New Hampshire's AARP branch.
"While the data is important to us, we are aware of these issues and will continue to work on them more in the foreseeable future," said Todd Fahey, state director of AARP New Hampshire. "We are going to use this to inform our work in the state and to inform our agenda."
Minnesota and Washington were the two states that scored highest, while Alabama and Kentucky were the two lowest. In comparison to the other states in New England, New Hampshire fell below almost all of them, except Rhode Island, which scored 38th over all.
In the 2011 version of the report, New Hampshire ranked 27th overall. Though similar, Fahey said, in his opinion, the measures were not directly related and therefore not comparable.
But when it comes to the various factors that make up the report, it's clear to see where New Hampshire has made little improvement since 2011.
When it comes to affordability and access, choice of setting and provider, quality of life and quality of care, support for family caregivers, and effective transitions, New Hampshire's overall rankings were 29th, 39th, 12th, 38th and 13th, respectively – rankings not indicative of significant change.
For both Fahey and Doug McNutt, the associate state director for advocacy and a long-term elderly care expert at AARP New Hampshire, the biggest concerns are improving the Medicaid and family caregiver systems. According to the report, New Hampshire ranked 46th overall in percentage of Medicaid long-term care dollars used to support care provided at home and in the community and 50th overall in terms of the percent of family caregivers who don't feel overwhelmed or overtired.
In the end, however, McNutt said he hopes that all issues will be addressed in order to create a comfortable, quality living environment for all seniors in the state.
"Right now, we have the fourth-largest population of 65 and older residents in the country," he said. "Our aging population is going to increase, especially between 2020 and 2030, where it will increase most dramatically."
Fahey said that he and his team are currently discussing possible improvements with legislators, and he remains hopefully about the future.
"The task, though daunting, will present an opportunity," Fahey said. "It's an opportunity to be creative and innovative about how we address these issues … that affect everyone in the state."