Live Free and Start fine-tunes agenda
High-tech initiative holds second meeting in Concord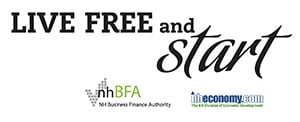 The Live Free and Start Council, a new advisory group aimed at creating jobs in New Hampshire by making it easier for high-tech companies to start up, met for the second time on Aug. 13 in Concord.
Live Free and Start is an initiative of the governor's office, the New Hampshire Business Finance Authority and the Department of Resources and Economic Development. The group is composed of 14 individuals, mostly tech businessmen and women along with some lawyers and a professor.
Earlier in August, the council met with organizers of a business incubator in Plymouth, The Enterprise Center, a joint effort of Plymouth State University and the Grafton County Economic Development Council. The top three concerns discussed were lack of broadband service, young worker retention and disseminating information to rural areas.
At their second meeting, council members discussed the challenge presented by the wide scope of their efforts, with the goal of addressing the variety of needs of early-stage startups while also focusing on established tech businesses with high growth potential, which are more likely to generate jobs in the Granite State.
Access to early-stage capital and financing were deemed critical issues.
The council plans to examine the role of out-of-state venture capitalist firms in New Hampshire and how it can be strengthened, with the goal of encouraging high-tech firms that they don't need to be in Cambridge to access its money.
To examine issues closer, the council broke up into four subcommittees: legislative, marketing, financing and data collection. As the fall approaches, the council must develop a legislative strategy containing the initiatives it wants to endorse and support. Members also will be working on forming relationships with legislators to communicate the value of high-tech firms in the state.
The council is looking for interns to assist in conducting research on other states and search for grants for tech incubators, with the possibility of helping write legislation. Anyone interested should contact Liz Gray at the Business Finance Authority.
The next Live Free and Start meeting is set for Wednesday, Sept. 10, location to be determined.