Let's talk about real issues
The debt, entitlements must be addressed by presidential candidates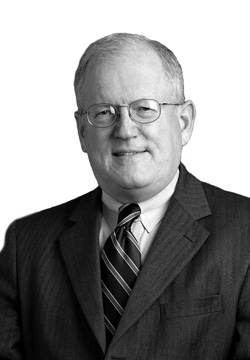 A couple of weekends ago, the Republican State Committee held a "beauty contest" in Nashua featuring most of the mentioned candidates for president, announced and unannounced.
Apparently, candidates spoke about all sorts of popular topics, like who is more conservative than the others and what is wrong with former Secretary of State Hillary Clinton. They also stressed their dedication to not raising taxes or otherwise enhancing the revenue system, and many talked about reforming taxes by lowering rates.
Prior to this display of irrelevance, New Jersey Gov. Chris Christie gave a serious, thoughtful and brave speech about reforming Social Security, a subject sometimes known as the "third rail" of American politics. Indeed, some candidates, notably Democrats, scream bloody murder every time anybody talks about reforming it, without examining the proposals seriously.
Christie, promising more substantive discussions in the future on other real issues, proposed a higher age for electing Social Security, adjustment to benefits, adjustments to the amount of income to which the Social Security tax applies, and even means-testing Social Security so that future retirees with sufficient income will not receive benefits.
All of those proposals took courage and make sense, no matter what a final reform package might contain. Whether Christie is the perfect messenger for the message, the fact that he was willing to address this issue and the positive response should be an indication to other candidates that voters want to hear about how to save the biggest problem facing the United States: the debt and deficit.
Unless voters ask candidates questions about Social Security and other entitlements, balancing the budget and containing the debt, the United States faces an economic crisis in the not-too-distant future that will use up all of the available resources merely to pay interest on the debt. No matter what place on the political spectrum candidates occupy, without available resources, new social programs, increased defense spending, debt reduction or other favorite programs will be impossible to fund.
The last point was the message brought to New Hampshire by two former U.S. senators, Judd Gregg and Evan Bayh, representing an organization called First Budget, a joint effort of Fix the Debt and The Concord Coalition.
Appearing before a group in Manchester and then at a presentation at the Warren B. Rudman Center at UNH School of Law, Gregg and Bayh, Republican and Democrat, addressed the need for people of both parties to join together to come up with rational approaches to the debt and deficit.
First Budget is an exercise that engages people in designing a federal budget that will be balanced. Fix the Debt, The Concord Coalition and First Budget all aim at New Hampshire and Iowa voters to spread the word so that there is common civic understanding of the problem.
While President Obama trumpets the fact that the deficit has decreased as the economy has recovered, record low interest rates have caused this situation. The inevitable rise in interest rates that will occur in the future will make interest on the debt explode and become an ever more dangerous part of our budgets.
Debt held by the public will triple over the 14 years from 2008 to 2022, and projected deficits will increase by 2025 to $1.038 trillion.
This is unsustainable. The present net worth of U.S. citizens is $55 trillion. The outstanding financial exposure over the next 75 years is estimated to be $81 trillion, which should be compared to all taxes collected in U.S. history, which is $48 trillion.
This is serious, folks. Our long-term debt path is unsustainable. Since half of our debt is owned by foreigners, if those countries wake up and find that the U.S. economy and dollar are no longer attractive and "call the debt" by refusing to renew their investments in our country, we are bankrupt.
This needs to be addressed by the politicians as there are models for remedying it. If they continue to talk about such interesting things as were heard in Nashua, we are in trouble. If candidates have courage, as Christie demonstrated, there is hope.
The Democratic candidate(s) should be asked these questions as well, and should not be allowed to brush them aside.
Maybe Mrs. Clinton will remind voters that the last balanced United States budget was when someone named Clinton was president and that he knew how to negotiate with a Republican Congress.
Brad Cook, a shareholder in the Manchester law firm of Sheehan Phinney Bass + Green, heads its government relations and estate planning groups.