Lesson learned from 2013 on H-1B visas: start early
Filing on April 1 is the only way to maximize the chance for employers to secure a visa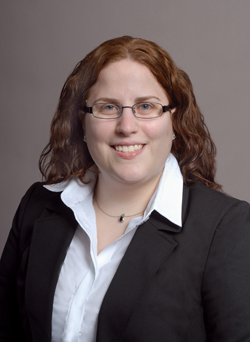 We are two months into 2014, and by now employers should be giving thought about whether they currently employ any foreign nationals who will need an H-1B visa to continue working, or if they plan to employ any foreign nationals for whom the employer will need an H-1B visa.
H-1B visas are reserved for individuals who will be employed in specialty occupations — those that require, at a minimum, a bachelor's degree or higher for entry into the occupation. (Common examples are engineers, accountants, scientists, teachers and other professionals.) When reviewing H-IB visa needs, employers should consider foreign nationals who graduated from U.S. colleges and universities currently working on Optional Practical Training (OPT), and foreign nationals they may wish to hire who may not already be in the United States.
April 1 is the first date for an employer to petition Citizenship and Immigration Services (CIS) for an H-1B visa for fiscal year 2015, which starts on Oct. 1, 2014. Although this may seem early since the employees will not be eligible to begin work on the H-1B until Oct. 1, supplies are limited. Employers who do not apply for the visa as soon as possible may miss their opportunity.
There is an annual quota of 65,000 H-1B visas for all individuals employed in specialty occupations. There are an additional 20,000 H-1B visas reserved for individuals who earned a master's degree or higher from a U.S. university where the degree is related to the proposed occupation.
When the filing window for fiscal year 2014 opened on April 1, 2013, the quota was exceeded on the first day. As a result, the CIS held a lottery to allocate the visas. Only those employers who had filed their petitions early had an opportunity to have their employees selected in the lottery.
The lesson learned from the filings in 2013 is that an employer can never be too prepared and that filing on April 1 is the only way to maximize the chances of securing an H-1B visa for an employee.
Not only should employers prepare to file their H-1B visas on April 1, but employers should also develop a contingency plan in the event that the visa quotas are again exceeded on April 1 and the candidate is not selected in the lottery.
One consideration may be whether the individual is currently working on Optional Practical Training and whether that person has a degree in a STEM field — science, technology, engineering or math. If so, the person may be eligible for an additional 17 months of OPT, if both the student and the company meet certain conditions.
The company may also be forced to explore alternate visa options if the employee or prospective employee is not selected in an H-1B visa lottery and is not eligible for the STEM extension.
These options include the TN Visa for citizens of Canada or Mexico, the H1B1 visa for citizens of Chile or Singapore, and the E-3 visa for citizens of Australia. Other visa options include the L-1 visa for an intracompany transferee or the E-1 or E-2 treaty trader/treaty investor visa.
What can your company do to put itself in the best possible position? The short answer is to contact the company's immigration counsel early. This way, planning can begin for the filing of the H-1B visa petition on April 1. Second, an experienced immigration attorney can assist your company in determining if other visa categories are available for the particular foreign employee. No matter how the company chooses to proceed, it is important to be proactive and to have a personnel policy in place to address how the company handles situations involving the hiring of foreign nationals who, either now or in the future, may require visa sponsorship.
Christina R. Simpson, a member of Drummond Woodsum's Immigration Practice Group in Portsmouth, can be reached through dwmlaw.com.