Lead bill among the first measures on NH House's 2018 agenda
Lawmakers to take up last year's attempts at compromise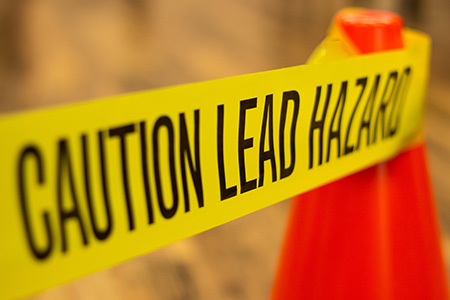 A paid family medical leave program, the future of the state's clean energy programs and a major lead bill that would have an impact on landlords are among the subjects of the for debate in the NH House Wednesday and Thursday.
Also on the agenda will be a number of measures already voted on by the Senate, including targeted tax breaks for businesses.
These may sound like last year's debates, and they are indeed the unfinished business retained from last year.
If any of the bills survive in this week's votes, they won't become law. They are in various stages of the approval process and either have to go to another committee, a conference committee, or to the other chamber. In other words, lawmakers will be taking care of last year's business while they undertake about another 1,000 new bills being introduced this year. (For more on those, check in with the NH Business Review's upcoming Jan. 5-18 issue.)
The lead bill (Senate Bill 485) is first up and perhaps is the furthest along. The bill does two things that will result in a lot more lead abatements that landlords would be required to carry out. It would require universal lead testing for children (now limited to areas with older housing) and it would lower the threshold that could result in a public health investigation. The investigation involves testing the apartment for lead, which if found could result in a costly abatement process.
Landlords of course say they care about children being exposed to lead paint in their buildings, but feel they didn't create the mess and shouldn't the only ones responsible for cleaning it up. They also want it to be done in a cost-effective manner.
They went along with the bill at first for two main reasons: They would be notified if one of their tenant's children would be tested at a level even lower than the new threshold, so they can take action on their own to keep those levels low in their own way. And the state would chip in $6 million by appropriating money to a mitigation fund in grants that would cover 75 percent of the costs.
The compromise passed the Senate and House and made it to the House Finance Committee, where the grants were turned into loans that both bankers and landlords doubted would work.
The amendment also modified the bill by restricting mitigation to units with pregnant woman or young children, but the change still infuriated landlords. Still, the bill, which passed the committee by a 23-3 vote has the active support of Governor Sununu. If it passes the House, it will go back to the Senate, and then probably end up in a committee of conference.