Last N.H. House panel weighs Paycheck Fairness Act
Penalties debated for employer violations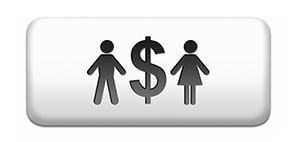 Should a female employee be able to wait three years to file a discrimination complaint after discovering that she had received unequal pay for comparable work?
That was the main issue discussed during Tuesday's hearing of the New Hampshire House Criminal Justice and Public Safety Committee on Senate Bill 207, the Paycheck Fairness Act.
It was the last committee hearing before the measure goes to the full House for a vote.
SB 207 doesn't dramatically change state and federal law, but it does tweak it. It closes some loopholes and extends coverage of some federal laws – especially those having to do with protecting workers who disclose their pay to their peers – to smaller businesses.
The subject for the most recent committee hearing, however, was the consequence of disobeying the law. There wasn't much dispute about the penalty: a maximum $2,500 fine and award of up to four years back pay to an aggrieved employee.
Republican lawmakers did echo criticism of the measure that was previously raised by the Business and Industry Association of New Hampshire, which raises questions about the time period allowed in bringing a suit. Current law allows a year to file a complaint.
"That concerns me," said Rep. Shawn Jasper, R-Hudson. "An employer can use it as retaliation against an individual business. If you discover something, you shouldn't be able to sit on it for three years."
But such a provision was important to the bill's sponsor, Sen. Sylvia Larsen, D-Concord. She offered the example of Lilly Ledbetter, the woman who didn't discover she was the victim of gender-based pay discrimination for a decade. The U.S. Supreme Court threw her case out for lack of timeliness, prompting the federal pay equity act in her name in 2009.
Republicans, however, said that the suit-filing clock should start after the discovery of the discrimination.
Larsen replied that bringing a suit against an employer – particularly when still employed there – is "anxiety-provoking," and that when workers do complain, they are often put off, promised that "we'll make it up to you later," she said, only to discover that the "promises won't be kept."
New Hampshire Department of Labor attorney Marty Jenkins said that three years is not an unusual time period. Those seeking back wages can also wait three years, though he admitted that in those cases, the clock didn't start ticking until the last pay check.