June N.H. home sales surpass 2005 record
Increase in number of homes sold and median price show stability in market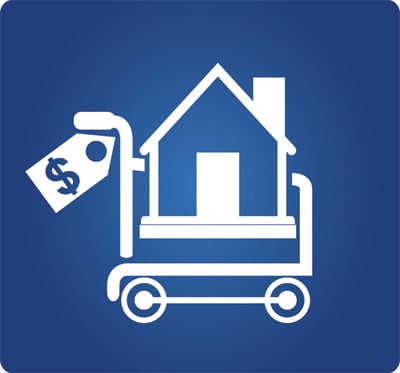 June was a bright spot for the New Hampshire residential housing market. In fact, June residential sales jumped to 1,586, the most the state has seen since 2005 and a 7 percent increase over the same time last year.
The cherry on top: a median price increase of 2 percent higher than a year ago, at $240,000.
Starting out the year at a sluggish pace, June – the last month of the second quarter – boosted second quarter unit sales to just 1 percent shy of where they were in the second quarter of 2013, with 3,885 homes sold compared to 3,939 a year ago. While the second quarter median price surged to $230,471, a 5 percent increase over that quarter last year. Sales volume was 8 percent higher than June 2013.
"I think the key word is stability," said N.H. Association of Realtors President Alan DeStefano. "We've got stable consumer confidence which leads to stability in the market. It's not exploding, and it's not stagnating. It's stable."
N.H. residential inventory is starting to trend upward as well, following a period of several months with relatively low inventory. Over 3,000 new listings came on the market in June, a 13 percent increase over June 2013.
While there is still less total inventory than there was a year ago, the months' supply – the number of months it would take to sell off the current inventory at the last month's pace of sales – was 11.2 months for June. That suggests a residential market with plenty of buying opportunities says DeStefano.
The condominium market saw an increase in June as well, with unit sales 10 percent ahead of 2013 and the median price up by a fraction to $168,000, adding up to a 12 percent increase in sales volume. In the second quarter, unit sales were down by 0.3 percent from 2013 while the median price was ahead by 2 percent.
Carroll, Hillsborough, Merrimack and Strafford counties saw residential unit sales increases in the second quarter of 2014 compared to 2013, while all but Cheshire and Coos counties saw an increased median sales price.