Judge paves way for racial harassment suit to go to trial
Ruling: Noose, taunts 'more than enough' to support charge of a hostile work environment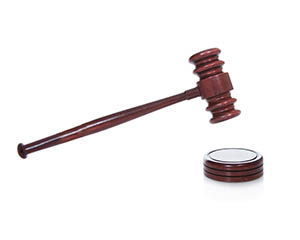 Racial taunts at work, including a noose hanging from the ceiling of an employee's office and talk about wanting to "kill the black bastard" are – if true – "more than enough" to establish a hostile work environment, according to a federal judge's ruling in a lawsuit against Portsmouth-based Port City Air Inc.
The strongly worded ruling by U.S. District Court Judge Joseph DiClerico threw out Port City's motion to dismiss the case in summary judgment, paving the way for a possible trial.
George Wilson of Dover, the only black employee at the private jet firm, filed the suit in March 2013 against his former company. Wilson charged that he was suspended and then fired for complaining about constant racial taunts from co-workers and his superiors.
But aside from epithets, what made Wilson "sick to his stomach" was when, on Nov. 8, 2011, he found the thick ropes used to tie aircraft down to the tarmac formed into a noose hanging "menacingly" from the ceiling in the office and a similar noose stuffed in his mailbox.
Wilson said a subordinate worker allegedly involved in the noose incidents threatened to retrieve it when Wilson asked him to do something, and once said, "every n—-r deserves a noose."
(Wilson had named the employee, as well as two supervisors, when he first filed the suit, but the judge, in earlier rulings, dismissed the counts against them because they could not be held legally responsible for discrimination.)
Port City's attorney, Paul McEachern, said that while a noose in itself, "while an obnoxious and outrageous incident," does not constitute legal harassment, which is over a sustained period of time.
But the judge ruled that Wilson produced evidence that this was sustained behavior, and that on a daily basis the employee in question used words such as "son," "boy." "coon" and "n—-r," either to his face or behind his back.
Port City is on the hook for this contact for several reasons, ruled the court.
For one, "a reasonable jury could find that due to the amount racial harassment in Wilson's workplace, and its openness, Port City should have known about it."
The judge also tossed out the argument that Wilson's complaint identified no acts of harassments by supervisors.
"That, of course, is flatly incorrect," wrote the judge, adding that Wilson has produced evidence of daily use of racially offensive language directed toward him" — language that included "boy," "son," "cotton-picker" and "n—-r," even after Wilson asked it to stop.
Finally, Port City is still on the hook for demoting Wilson in March 2012, two months after coming forward about the racial complaint and firing him days after filing state and federal discrimination complaints, the judge ruled.
Port City said it had other reasons for its actions – absence from work without giving proper notification or clocking out – and not getting the necessary clearance to service some international flights. But in addition to the timing, Wilson produced evidence that he had been allowed to correct 20 previous time clock errors without discipline, and that no other Port City employee had ever been demoted for similar actions.
From that evidence, a reasonable jury could conclude that the reason Port City gave Wilson for demoting him was a sham, intended to hide its desire to retaliate against him for reporting the noose incident, according to the ruling.
McEachern noted the court, in a summary judgment ruling, has to accept all of the plaintiff's facts as true, but the facts here are in dispute. For instance, the noose incident involved two subordinate employees fooling with knots, and that Wilson had actually asked the company to reinstate one of the employees, a longtime friend (and not originally named in the suit.)
"We have two different versions of what is true, and that's why we have a trial," McEachern said.
Wilson's attorney, Matthew T. Broadhead, countered that Port City's legal stance is to "blame the victim rather than accept responsibility for their egregious actions. The judge's order speaks for itself."
At this point, it looks like the matter will go to trial. On Tuesday, both parties reported on the status of an attempt to mediate. Wilson agreed to mediate, but Port City did not. Attorneys on both sides declined to elaborate.