JB Sullivan: Proud tradition of quality, versatility, and reliability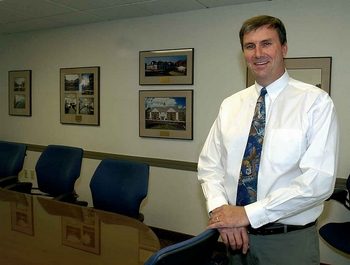 For more than 35 years, John B. Sullivan Jr. Corp. of N.H. Inc. has been delivering the highest caliber of pre-construction and construction services to clients in the healthcare, banking, and retail industries throughout New England.
JB Sullivan works as a team with owners, architects and other consultants using an open book approach. And their goal is always to complete each project on time and on budget, safely and efficiently. To that end, their dedicated team of 30 highly skilled, experienced professionals works closely together to meet every project's unique needs.
"We believe that our team members are the cornerstone of our company," says Tom Sullivan, owner of JB Sullivan. "They have played a large part in earning us our reputation for excellence and, in turn, we are committed to not only keeping them safe on the job, but continuing their training and education."
The company's commitment to excellence and quality is evident in both its longevity and growing list of customers and projects. "More than 75 percent of our business is repeat business and much of that is earned through referrals," says Sullivan, "I believe those numbers speak most clearly to our pledge to customer satisfaction and pride of workmanship."
For information on any of the services JB Sullivan offers, or for a consultation on how they can meet your construction needs, visit www.jbsullivan.com or call 603-647-1777.