ISO-NE picks Eversource/National Grid transmission upgrade
Regional energy regulator chooses overhead line instead of undersea proposal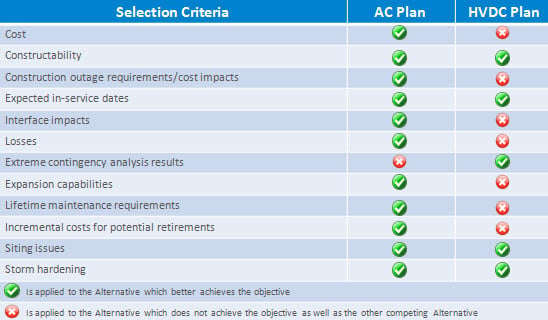 ISO New England, the overseer of the New England energy market, announced Thursday it has chosen to follow through with the alternate current transmission line upgrades proposed by Eversource and National Grid.
The project will add 25 miles of 345-kilovolt and 115-kilovolt overhead lines in existing power line areas, connecting a substation in Londonderry, N.H., to Tewksbury, Mass.
National Grid will also build an underground line from Wakefield, Mass. to Everett, Mass.
Work is expected to begin in 2016 with operations starting in 2018.
The plan was one of two competing proposals to boost the reliability of the region's electric grid from southern New Hampshire to Boston's surrounding suburbs in Massachusetts – a grid problem entirely separate from the controversial Northern Pass project proposal, which would bring in Canadian hydropower to New England.
"SeaLink," a proposal from New Hampshire Transmission – a subsidiary of NextEra Energy, owner of the Seabrook nuclear power plant – proposed building a high-voltage direct current (HVDC) line originating at its transmission substation in Seabrook, traveling under the ocean floor for 50 miles before surfacing to connect to the Mystic substation in Everett, Mass. Eighteen miles of the line on land would be buried four to six feet underground.
ISO-New England said
it evaluated the two proposals based on constructability, lifetime maintenance requirements, storm hardening, siting issues, operational performance and other factors.
In a press release, ISO-NE said that comparing the plans based on these factors revealed the all-AC plan was a better choice due to "fewer losses; better expansion capability; better lifetime maintenance requirements; and fewer incremental costs associated with potential generator retirements, among other criteria."
It also deemed the Eversource/National Grid plan to be "significantly less expensive."
The AC project is estimated to cost $394.3 million, while SeaLink is estimated to cost $683.3 million. Adding the cost of common upgrades, ISO New England says the AC plan will cost $739.7 million while the HVDC plan would cost $1.0254 billion.
Any transmission project that addresses reliability concerns is eligible for regional cost-sharing. That means ratepayers across New England will pay for either of the projects, once one is selected.
Since New Hampshire represents 10 percent of the load in New England, it will likely cover 10 percent of the cost, said Eversource spokesperson Martin Murray.