Internal investigations a critical tool for minimizing employer risk
What should an employer do to effectively resolve and protect itself from liability?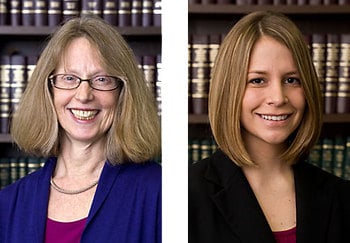 An employee reports that a coworker has been making comments that make her uncomfortable, including making sexual advances. What should an employer do to effectively resolve the workplace issue and protect itself from liability?
While effective and targeted employment policies, including internal complaint procedures and training, are the first steps to minimizing an employer's risk, many well-meaning employers drop the ball once an employee reports harassment or other misconduct.
Once on notice of a potential sexual harassment claim, or other conduct that violates law or company policy, employers must investigate the matter promptly and thoroughly. The obligation arises even without a "formal" complaint. A workplace investigation is critical in minimizing risk against an employer because an effective investigation, paired with appropriate remedial action, will often provide the employer with a defense to any subsequent litigation or help avoid litigation altogether.
However, the stakes of such an investigation are high and well-meaning employers can inadvertently back themselves into retaliation or other claims when investigating a complaint. Moreover, an inappropriate investigation may bolster an employee's claims or discourage employees from bringing important issues to the employer's attention.
Whether performed by the employer or an outside investigator, the investigation must be conducted carefully, with awareness of company policy and legal guidelines and sensitivity to any protected status attributable to individuals involved. Investigators must give appropriate warnings and assurances when conducting the investigation, including warning against retaliation and maintain confidentiality to the extent possible. Once finished with fact gathering and reviewing all relevant materials, the investigator should reach factual conclusions about whether a violation occurred and make recommendations for disciplinary or corrective action when appropriate. The investigation and conclusions should be documented and relevant records and those created during the course of the investigation should be maintained. Because an employer's exposure often turns upon the handling of complaints and because of the general importance of properly resolving workplace issues, employers are well served to contact legal counsel to assist with conducting investigations.
Applying resources effectively to address these workplace issues at the investigation stage may help avoid greater expenses in the long run.