'Intellectual curiosity' and commercial real estate
Practitioners need to constantly study a multitude of topics to help clients make sound decisions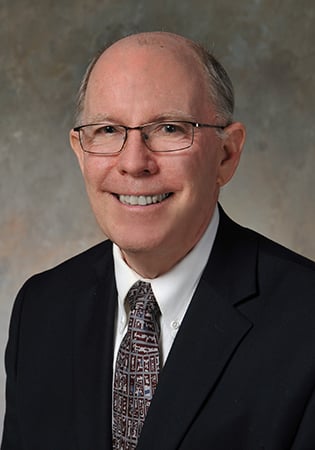 As a regular columnist, I am always thinking about my next article. In fact, I write two per month, so it is about every two weeks that I need to turn in my column. To support this endeavor, I frequently clip articles and news snippets out of the newspaper, magazines and other newsletters. These I put in a file folder to provide ideas for the next deadline.
Opening the file I see:
• "Student Loans Fuel Wealth Gap"
• "Is Commercial Real Estate Right For You?"
• "Firms Flock to Cities With Top Talent"
• "The 2016 College Graduate – What's going on in the mind of the latest crop of degree holders?"
• "Long Boom in Cheap Energy"
• "Let America Reinvent Itself"
• "Why New Businesses Flock to Superstar Cities"
• "As New Business Formations Wane, can the country of Ford and Jobs get its capitalist mojo back?"
At first blush, this is an eclectic list, but there are connections. Commercial real estate is bought and sold by two groups – users and investors. Users occupy commercial space to house their business enterprises. It could be retail, hospitality, services, manufacturing, distribution, etc. They are concerned about finding (and keeping) good employees.
Student loans have a huge impact on young employees. Many are overleveraged, resulting in weak credit scores that affect where and how they live, what they drive and whether they have anything left over to enjoy life.
Millennials who can, choose to go to "hot" cities (and towns), which means some employers need to follow them there (location, location, location). And recent college graduates, with or without debt, think hard about where they would like to live and whether there are any good jobs there. Superstar cities are exciting and expensive. Not everyone can afford to live there. Where do the less fortunate go, and why do they choose these locales?
Lastly, the whole entrepreneurial equation is critical. Available labor and talent is a key driver, but so might be energy costs, quality of living (also known as the "Work, Play, Live" life balance). Affordable space can also be a key factor.
For investors, the calculus can be somewhat simpler. Capital seeks the best opportunities, so fully leased properties are in demand. Here too, location is key. Primary and top-tier markets will always attract more investment than secondary and tertiary markets (southern New Hampshire is a tertiary market).
For both groups, the overall economy is important. A rising tide floats all boats. When the economy is growing, expanding and strong, then space of all types is in demand. But when the economy is not strong, not expanding and not growing, investors and entrepreneurs stay on the sidelines waiting for better times and improved economic conditions.
So, as a commercial real estate practitioner, advisor and developer, one needs to be constantly studying economics, politics, demographics and a multitude of other topics to remain sharp and thus able to help clients make sound decisions. I refer to this as "intellectual curiosity". It is an important trait for your trusted advisors to possess.
Bill Norton, president of Norton Asset Management and principal of Harrington & Reeves, is a Counselor of Real Estate (CRE) and a Facilities Management Administrator (FMA). He can be reached at wbn@nortonnewengland.com.