Inspiring financial prudence
Building a client recognition program that focuses on successful behaviors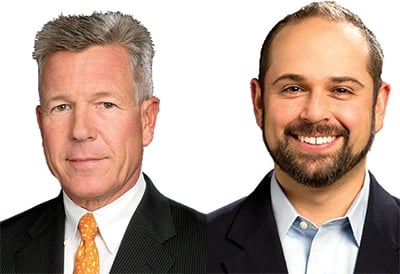 "'Tis easier to suppress the first desire than to satisfy all that
follow it."
— Benjamin Franklin
Don't we all want to be successful in achieving our life's goals and ultimately leave less to chance? Why do some families appear more successful than others when it comes to preparing for their kids' education, an encore career, retirement or embarking on a world cruise? Why does a second home hinder some family plans yet fit into others?
A number of years ago, our team began discussions on how societal pressures often stand in-between the expressed goals of our clients and the daily decisions they may make. Our consumer-driven economy often rewards splash over pluck, and saving for a future goal is often delayed with one shiny object after another – providing myriad distractions along the way. Societal stimulations are now so extreme that being prudent, disciplined and goal oriented can feel isolating at times.
In an effort to "change the conversation," we put together a proprietary analytical tool to help identify the characteristics and traits of successful plans and the clients that adopt them. Part art, part science and, with an equal weighting for both, we use this information to emphasize and encourage the components of planning, finance and behavior that we believe lead to a greater probability of success.
Our algorithm is utilized to help quantify overall engagement in the areas we believe have a dramatic impact on client outcomes, while also ensuring that we recognize and reward the decisions that positively influence success.
People deserve recognition for the execution of their plan: for doing the trivial things they have control over that have a profound impact on the bigger picture; perhaps for delaying gratification; for living within their means; for executing their estate plan; for being patient during times of distress; even for checking their credit. If only effort and hard work were glorified via social media or in social settings rather than imprudence.
Our inclusion of hard and soft components within our analysis is critical. Measurable financial assets and net worth (hard components) are obviously a key part of any prudent plan, but so too are behavioral soft components: finding compromise between needs and wants; engaging tax counsel to assure tax sensitive saving and distribution strategies; and ongoing communication and engagement.
One of the least understood and most critical elements of creating wealth and reaching goals is our understanding of human behavior, and how it helps or hinders our quest for success. As Benjamin Franklin expressed in his 1758 book, "The Way to Wealth," our attitudes and habits are indispensable factors in reaching life, work and financial goals.
Our client recognition program is not designed to rank or isolate anyone. It's about identifying the areas we need to improve upon to become less dependent on markets and returns (variables outside of our control) and become increasingly in control of our own destiny. We seek to help society recognize and reward the behavior of those who keep to their plan with wisdom and determination rather than justify their decisions on the desire to "keep up."
In many respects, we have far greater control over our future than ever before. Just because decades of generous and low-risk investment returns may be in the rearview mirror doesn't mean we are helpless. Successful behaviors can become habitual, and our goal is to reinvigorate a modern era of financial prudence.
Or, as our team will often say, "It's time we make planning cool again."
Tom Sedoric is managing director-investments of The Sedoric Group of Wells Fargo Advisors, Portsmouth. D. Casey Snyder is a financial consultant with the firm. They can be reached at 603-430-8000 or through thesedoricgroup.com.