Infinio wins Flatley Company competition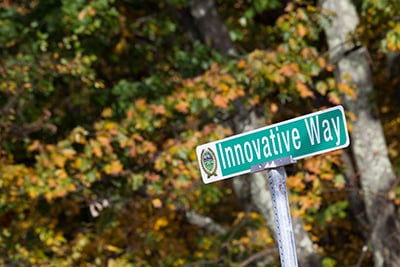 Infinio, a data storage performance technology company, has been named the winner of the 2014 Flatley Challenge, giving the firm a year of free office rent at the John Flatley Company-owned Nashua Technology Park at Gateway Hills and a $10,000 cash prize to be used for fit-up, connectivity and/or related business costs.
"We are honored to be the 2014 winner of the Flatley Challenge and look forward to being able to draw on the great engineering talent pool in the Nashua area as our company continues to grow and expand," said Arun Agarwal, Infinio co-founder and CEO.
The Flatley Challenge is designed to assist entrepreneurs in the fields of IT, communications, storage, connectivity, robotics, medical devices, life sciences and other leading-edge technologies. It is intended to stimulate the development and growth of early-stage companies by providing them with a first-class workspace and the opportunity to interact with other tech companies located at the park, including Dell and Skillsoft.
"I saw a need for startups in New Hampshire to be given a chance to succeed," Flatley said. "One way to do this, from my perspective, was to provide promising companies free incubation space and a small monetary incentive. As part of the Nashua community, I wanted to do what I could as a property owner to help promote and grow employment in New Hampshire."
Besides Infinio, there was another winner in the challenge this year — AlignRevenue, a cloud-based B2B sales/marketing virtual meeting platform.
According to Flatley, "while we felt that Infinio was by far the best firm competing in with the greatest upside and growth potential, and the best fit for the Nashua Technology Park at this time, we also wanted to recognize and assist AlignRevenue by offering free space in our newly renovated Flatley Innovation Center at NTP. Although there is no cash contribution with this offer, we hope that this incubation space will aid in AlignRevenue's growth and development over the next year. We're very excited to have them join our community."