Improving networking results
It can open doors where direct selling approaches fall short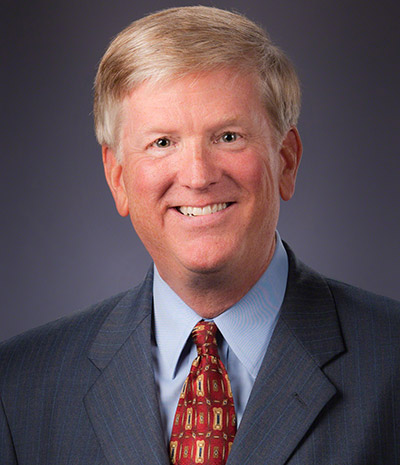 Networking is an important part of a salesperson's job, particularly for outside salespeople who can benefit tremendously from referrals.
Building a strong referral network begins with proactively establishing a clear identity within circles of other professionals who have their own strong networks. Their business and social connections could be some of your best prospects, and a personal recommendation could be the deal closer for you.
Sales managers can help their sales reps network more effectively by using a proven three-part, solid networking plan that will generate more warm leads and better selling opportunities:
1. Identify your target market: Unless you're engaging the right people in the right kinds of discussions, your networking could be better described as "not-working."
Who are the people you need face time with? These would be customers and business prospects, naturally, but just as important are the friends and associates of your prospective customers. They are the people who, knowing what you do, are in a position to "sell" for you because they already have a relationship that you have yet to establish directly. A cold call might be ineffective, but if your prospect's friend suggests a conversation with you, a productive meeting will likely ensue.
Reps need to limit the scope of whom they consider to be good business prospects. Identify your target market as only the people who make buying decisions in the industries you primarily serve. In B2B sales, the real decision-maker is often the CEO, and it's best for sales professionals to attend the events where those decision-makers and their friends do their networking. Join the trade associations, chambers, networking groups and other organizations where you'll find your best prospects as well as their associates. Then make sure you participate in a way that builds relationships and is relevant to your prospects.
2. Develop your 30-second commercial: This includes having a unique selling proposition or value statement. It's a succinct message (spoken in 30 seconds or less) that focuses on how you can relieve pain, solve problems and add value.
Heaping a bunch of product facts and service features in your 30-second commercial will not differentiate your company as the best choice, because features and benefits can be matched one for one by your competition. Rattling off bullet points will not impress nearly as much as proving how your products solve the problems of other people in similar situations. Identifying the customer's pain points and clearly articulating how you solve their problems makes them stop, think and want to further investigate, maybe even buy.
At networking events, be sure that you don't launch into your 30-second commercial at the first handshake. Make a little small talk with new acquaintances. Look for common ground. Ask people questions about their business and listen carefully for possible connections you could make for them. When asked, or at a relevant moment, you can naturally recite your 30-second value statement in a conversational way. Focus on how your solutions make your clients' lives better, relieve pain in their businesses and help them operate more efficiently.
3. Leverage your network: Let's assume that you and your team have built a solid network of business connections –people with whom you have formed a relationship through networking, prospecting and marketing over the course of time. All your salespeople need to leverage the selling power of their networks, but how?
Strong relationships that generate referrals and new clients is the selling leverage that many top-producing salespeople thrive on. A good networking plan is like the fulcrum point, the base from which effective and continuous networking behaviors will spring.
Social media networks provide huge opportunities to extend networking activity at any hour of the day. LinkedIn, which is really more of a business networking platform than a "social" network, offers salespeople a potential goldmine for prospecting.
Facebook also has its place in business networking and works well in socially influenced industries that tend to be retail or consumer-focused. At a minimum, your team should be using LinkedIn for prospecting and online networking, especially when that's where their prospects are doing the same.
Networking can open doors where direct selling approaches fall short in today's selling environment. An effective networking plan rewards salespeople, not only in new business growth, but also deeper business relationships that can last for an entire career and beyond.
Kevin Hallenbeck, principal of Sandler Training-Manchester, can be reached at 603-232-1520 or at bestsalespeople.com.