Hudson-based Right Networks capitalizes on accounting vertical
Software as a service industry to grow as more business applications are virtualized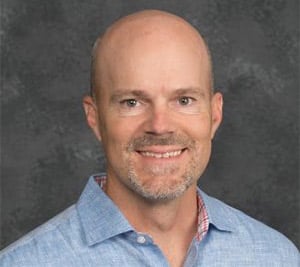 Right Networks, a Hudson-based cloud-services provider for accounting and business applications, foresees continuing growth in the software as a service industry as more companies provide private cloud services for critical business applications.
"I would say it's certainly much easier to start a software business now than it was 10 years ago because of the cost of computing and software development tools [has been] reduced overtime," said COO Joel Hughes. "The advantage of the cloud allows startups to even build things like technology-enabled services more quickly than buy millions of dollars in hardware and co-locating centers. It's less capital required at the beginning, I think we're still seeing a good volume of startup technology."
Originating as an IT consulting firm, in 2002 Right Networks was created when its co-founders were approached by a CPA firm seeking to make its QuickBooks Desktop software accessible from multiple computers. In response, Right Networks developed HyperRight, a private cloud service that allows desktop software to be accessible to multiple users (with multiple licenses) from multiple computers while remaining secure.
While Intuit, the company selling QuickBooks software, has since made a cloud-based platform, many companies still prefer the interface and full feature set of the desktop software, and most accounting professionals find HyperRight as the best tool to use for the variety of QuickBooks versions their clients use. And Intuit has formed a close relationship with Right Networks, reselling its network hosting service and enabling the company to test the beta software of its upcoming 2018 QuickBooks version to ensure functionality on HyperRight and fix bugs.
"Clearly the technology we developed is solid and gives the benefits of the clouds to these legacy software users, and certainly Intuit themselves, as the licenser of the software, recognizes the case for cloud-based collaboration is strong," said Hughes.
Right Networks currently serves more than 100,000 individuals at 15,000 companies.
"We see we're still early in a very large cycle because there are so many companies that are using applications they don't want to host [but] want the benefits of the cloud," said Hughes. "We've seen there are other companies focused in the legal vertical and focusing on lawyers. There are people in construction where there are a lot of legacy applications and databases that can help dispersed, large teams work together."
"[Companies] focused on a vertical [market] have an advantage because those are the applications beyond the basic business that become critical for a company," said Hughes.
Hughes also thinks there remains a large, untapped market for Right Networks, which is focused on selling its service to more CPA firms.
"There are two or three million users of QuickBooks desktop software and we think the vast majority will want the benefits of the cloud so we think we can grow our market share over the coming years," said Hughes. "We do have an increased focus on acquiring CPA firms. We're seeing CPA firms are increasingly the thought leaders in this area and see benefits to them running their own practices by having cloud-based accounting software so they don't have to drive to clients or exchange files with clients."
Right Networks also offers to host more than 300 other applications via HyperRight, including Microsoft Office applications, travel expense software Expensify, time tracking app TSheets and invoicing software Bill.com.
"Increasingly we're seeing a more comprehensive list of applications both CPA firms and small businesses are looking to outsource and have the cloud to host for them," he said, pointing specifically to financial applications.
Hughes, who previously worked as the senior vice president for strategy and corporate development at Constant Contact, has worked with many high tech startups in the Boston area as well as being involved in the early stage venture scene.
He's noticed a recent change in the venture capital market, as more capital is going to fewer companies.
"You need to have a pretty large and growing customer base pretty early to get follow on capital [to an initial seed round]" he advised. "The stakes are higher on follow on investment and venture capitalists want to put more money to work in the small number of things that are definitely working."