How Washington and Italy can damper optimism
Ineptitude and fear of instability combine for disheartening economic news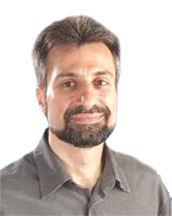 Counter to my natural tendencies, entering the year I was optimistic about our economic prospects. I prefer realism, and these days realism makes it difficult to join the "Suzy Sunshine" club. This year may still be better than last year, but the assumptions that led to that belief are being challenged.
The first assumption — an out-of-character leap of faith – was that the government would do no harm. I had no illusions that the government would be a net positive, but with the "fiscal cliff" resolved, I thought there was a chance we'd get through the year without similar histrionics. That hope lasted short of two months.
Now it's the "sequester." What childishness emanates from Washington. We should be embarrassed about electing them. Not that I think — as the president would have us believe — that the sequester is a disaster waiting to happen. Air travel will not come to a standstill, nor will our national defense be compromised. Such rhetoric is a despicable political tactic used by a "spoiled child" president who insists on getting his way.
That is not to say that the sequester won't hurt. Any time spending is cut and jobs are lost there is an economic impact. The question is, how badly will it hurt?
Eighty-five billion dollars in cuts is less than 2.5 percent of the federal budget and 0.6 percent of GDP. And only $44 billion of the cuts hit this year.
Damage estimates range from one-half to one percentage point off of GDP. My guess is that it will be lower than the low end of the estimates. Then again, with anemic growth, small gets magnified.
The Federal Reserve also sent shivers through the markets when its meeting minutes were released and dissension among the troops was revealed. Would the Fed really contemplate taking away the market's financial morphine drip? The answer is no — as long as Ben Bernanke is in charge.
Don't be fooled into believing that the Fed is a democracy. A voting committee exists, but what the chairman wants, the chairman gets. So the Fed will continue to inflate the markets with its "where else can the money go?" policy.
The biggest concern is international. I thought that Europe had kicked its fiscal can at least into next year. Then the Italians went to the polls.
It seems as if Italy hasn't had an effective leader since Caesar. What are they thinking? I realize that the frustration level is high, but is the answer a convicted tax cheat or a comedian? I thought such qualifications were reserved for being Treasury secretary or for serving on Capitol Hill.
Personally, I don't care if the Italians elect the former pope president as long as they don't upset the applecart. And that means maintaining some progress toward reducing spending and revamping their economic infrastructure.
If they don't, and either the ECB or Germans begin to balk, the specter of instability looms. And given that the fragility of Europe's economy is greater than our own, worsening conditions there will trickle to our shores in the form of reduced exports.
This possibility, coupled with Washington's ineptitude, could result in 2013 being worse than 2012. Fortunately, housing remains a bright spot, and barring catastrophic economic news, the Fed will ensure that equity markets will continue to prosper.
For now, I remain cautiously optimistic.
Tony Paradiso of Wilton is an author, professor, entrepreneur, radio and TV commentator. His website is tonyparadiso.com.