How to wage, and win, the war for talent
A strong bench of talent can be the difference between a triumphant victory and a devastating defeat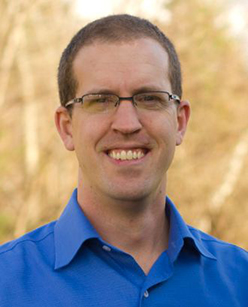 If you're in a hiring position, then you have likely realized that the war for talent has been fully waged. Whether you are the winner or loser of this war is probably yet to be seen, but before gearing up for a full-scale battle, it's critical to understand the value of a long-term strategy.
For purposes of this discussion, we are going to talk about how a strong bench of talent can be the difference between a triumphant victory and a devastating defeat.
As an entrepreneur/employer who hires for three rapidly growing companies and as a recruiter who facilitates the needs of hundreds of other organizations, I rarely see companies suffering from the problem of having too much talent at their disposal. More often than not, and especially in market conditions such as today where client rosters are growing faster than in previous years, employers are forced to be reactionary in their hiring.
But no matter how challenging today's hiring conditions may seem, take a deep breath, meditate for a moment and realize something very important.
It's only going to get more difficult.
But we also must acknowledge that today is the best and easiest time to adopt a proactive outlook on the war for talent and do all we can to ensure that a lack of prospective employee surplus, as we've all come so used to having, doesn't hinder us from capitalizing on a hot market.
So … why fight for talent when you can simply create your own?
Investing heavily in training, in terms of time, money or both, will empower you to create and sculpt the kind of talent you desire. Ever heard someone say that they're willing to train the right people? Me too. However, you rarely hear people say that they are invested in and committed to training the right people. Being that organization empowers you to hire the right people, get them up to speed on your terms and build the teams that you want.
The 'right person'
While there are exceptions to every rule, the majority of the time there is no such thing as "hit the ground running." It more often translates to wanting the psychological safety net of hiring someone with more of the keywords in their resume and background. Regardless of someone's education and/or experience, there is always training.
If they are a programmer with an expertise in Java, they need to learn your way of utilizing Java. If they specialize in a certain ERP system, they need to learn how your company leverages that system. They also likely need a fair amount of un-training, because the way they used to do things back at XYZ Inc. is probably not your way of doing things.
Most of us have also probably realized that there is a certain hindering psychology behind starting over that, while creating eagerness and excitement, can make people feel guarded and fearful of making mistakes. This inevitably slows their production and decision-making abilities until they are fully versed in your organizational structure and philosophy.
The question you need to ask yourself is: What is the right person? Experience has shown me that this person rarely looks like the description that's been crafted for the job. Sure, many jobs require certain skills and competencies, but most of the time the right person is realized when they've been seen.
That's why you need to be willing to look outside the normal description of the job and be willing to meet with people from varying backgrounds. When evaluating potentials think about intelligence, energy, potential, delivery, the "it factor" and other intangibles. The "right person" typically has the highest ceiling. It's just up to you to get them there.
Think of acquiring and developing talent as a mission-critical priority that doesn't go away.
Even in the darkest of economic times, I can't remember ever saying, "we aren't hiring." We're always hiring because we're always willing to identify and invest in our most important company asset – our people.
Now, does this mean that you're committing yourself to hiring anyone and everyone all the time? Of course not. What it means is that you are doing all you can to instill an organizational modus operandi that values the acquisition of talent as it would another responsible investment. Ignoring these opportunities can be damaging as other organizations, such as your competitors, will have the willingness to bring this talent on board absent of a hiring directive.
All of the above isn't meant to be all-encompassing (my little disclaimer) but will hopefully get you thinking in challenging and disruptive directions. Good luck in your battle!
Jason Alexander is managing partner of Bedford-based BANK W Holdings, The Nagler Group, KBW Financial Staffing & Recruiting and Alexander Technology Group.