How to help NH's tech sector grow
What's happening locally and nationally will shape its future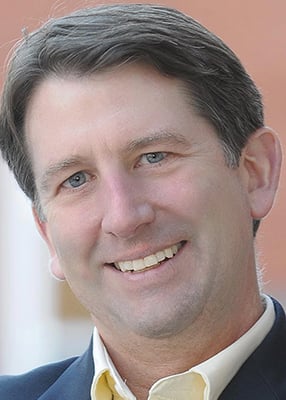 The technology sector, loosely defined by people in tech-related jobs, is a major economic driver and is poised for continued growth.
With salaries double that of the average median income in New Hampshire (which has one of the highest median incomes in the U.S.) and with a projected annual growth of 4 percent, the tech sector outpaces projections of many other areas of employment.
However, the reality is that, nationally, the tech sector's growth rate is projected to be 8 percent through 2020 – double the New Hampshire rate, according to Economic Modeling Specialists Intl. With concerns about the lack of highly trained workers, an aging workforce, and very little in-migration of skilled workers, the alarm bells are starting to ring. Combine this with high energy costs and high business taxes, and those alarm bells get louder.
At the NH High Tech Council, we embody entrepreneurism and the "roll up your sleeves and get it done" mentality of our members, and want to partner with others to reach and exceed the national growth rate through creative and forward thinking, sensible collaboration, and an action-oriented agenda. We believe we can learn from other states and communities as well.
This blog series will present best practices that might be worth considering in New Hampshire. We'll leverage our role as part of TECNA (Technology Councils of North America) to consider case studies, such as the technology revitalization that's happening today in Chattanooga, Tenn. TECNA's annual retreat for technology council CEOs was recently held there, and I learned how the extremely polluted and rundown manufacturing city has been transformed into a technology, culture and education hub that is the envy of many other cities (more on that in an upcoming blog).
In a recent column in NH Business Review, Bill Norton wrote about how Denver has become the go-to location for young technologists. It's our job to understand and learn from these examples together.
It's my hope this blog stirs up discussion and action, and I look forward to feedback and ideas as we explore what may spur economic growth in the Granite State in the coming year.
Matt Cookson, president of communications firm Cookson Strategies, is executive director at the NH High Tech Council. He can be reached at cooksonstrategies.com.