How to enhance your brand without breaking the bank
Let your friends and professional contacts know that you're interested in doing branding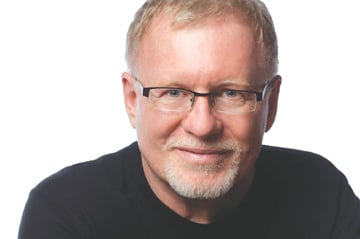 Q. I want to refresh my company brand, but don't have the budget to hire a large marketing firm. Any suggestions for a smaller-scale solution to enhance my brand without spending a ton of money?
A. You're smart to realize the importance of branding your company, and wise to recognize that doing it well will contribute to your company's success. That said, I hope you won't let your budget limitations stop you.
Part of me hopes that you're a small nonprofit and able to convince a few professionals to voluntarily begin talking with you about your company's brand. Having a few seasoned pros helping you evaluate where you're at and where you need to get would be a great start.
If you're a for-profit company, there are still some creative "Begin with Yes" ways to get the process started. One idea that comes to mind is bartering. I have a friend who babysat in exchange for a website, and I recently met a photographer who photographed a wedding in exchange for help with social media. So let your friends and professional contacts know that you're interested in doing branding, and looking for some outside assistance.
Once you have some names, reach out, explaining your financial limits, and don't be surprised if you find some very talented, creative people who are able to work within your budget, and/or open to other creative exchange proposals.
If bartering doesn't work for you, and you decide to spend some of your limited resources, shop wisely, get references and follow your gut! It's easy for folks to call themselves a branding expert, but not so easy to find someone who can really deliver the goods.
Q. A co-worker and I exercise at the same gym after work. I cringe every time she gets on the treadmill next to me as I know she'll just go on and on about work. For me, this is my de-stress time, and the last thing I want to do is talk about the office. How do I tell her this without offending her?
A. The bottom line is, it's really time for you and your co-worker to talk. The best time to have the conversation is not while you're sweating and listening to Bon Jovi or trying to read a good book. Instead, ask her to join you some other time for a coffee break. Then during the conversation, look for or create an opportunity to talk about the gym.
Casually share the progress you're making, but even more importantly, let her know how important this time has become for you as an escape from work. You could add that you just read an advice column that suggests that the workout zone was the perfect time to practice stress reduction, and you actually think that's the best part of going to the gym. You've now clearly established some reasonable and appropriate boundaries, and reminding her about those boundaries at the gym will be much easier!
Then, back at the office, just be your normal friendly self. Maybe bring her a cup of coffee one morning to reemphasize that you like her and enjoy being workmates. I'm pretty sure she'll get the message.
If by chance this all doesn't work, keep your headphones on and if she tries to start a conversation, point to them and mouth, "I can't hear you!" with a great big smile!
Q. I think I'm in need of a coach to help me advance my career. What should I look for in a person I am considering hiring for this role?
A. I believe coaching can make a huge difference, save time and keep the recipient focused and accountable.
But before you seek out a coach, do a little homework. Ask yourself (and answer) a few important questions: Why do you want/need a coach? What do you want them to help you with, and what are the specific goals or outcomes you're looking for? The answers to these questions will be a great way to start your first coaching session, and probably save you a little time and a little money, too.
Before you engage a coach, ask around and get references. There are so many people calling themselves coaches, so be sure to ask for credentials, and find out how much experience a potential coach may have. Then most importantly, consider chemistry. Most coaches offer a free "get to know you" conversation with no pressure. Interviewing a few coaches will give you a better sense of who is available and who might be a good fit for you.
Finally, recognize that even with a great mentor, you still need to do the work!
Paul Boynton, president and CEO of The Moore Center, Manchester, is also a personal coach, corporate consultant, motivational speaker, host of the television show and radio show, "Begin with Yes" and author of the book by the same name. His most recent book is "Beginnings – A Daily Guidebook for Adventurous Souls." He can be reached at beginwithyes@comcast.net.