How clients communicate
Open communication with their advisors is necessary and crucial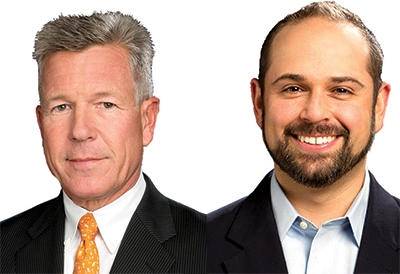 Today, everyone has their own unique style of communication, and these various modes can be both a blessing and a curse for the engaged relationship. However, it is a real dilemma when a client chooses to sporadically siphon information using various media and neglects to openly and consistently communicate with those they've installed as partners in their financial security.
Ongoing monitoring and engagement result in better client outcomes, and we make it a practice to communicate frequently because plans do change, in part because "life happens." Divorces happen. Job changes and family situations happen. Illness and high medical bills can, and do, happen.
Clients should engage their advisors to help them navigate these challenging life passages. Even when a strategic plan is formulated, launched and monitored, it is only as good as the client's actions and the communication that keeps it on track.
It can be especially challenging when a client chooses to change their spending or saving habits without informing their advisor. Some clients also make changes to their plans themselves without fully understanding the ripple effect it may have on their plan, investment strategy and risk exposure.
Proactive behaviors beat out reactive or "fire drill" responses every time. The purchase and sale of property, the accumulation of a second home or vintage automobile, career transitions and changes in annual savings goals are all components of financial success that impact planning and require honest, frequent and linear communication.
When a prospect or client fails to openly or consistently communicate, a red flag might arise. Sometimes, we have an even larger issue to coordinate when we become aware that a client has strayed from their own goals and they prefer not to talk. When they say, contrary to previous communication patterns, that they only want to "talk" via email or text, we also become concerned about potential scams or attempts to defraud those we serve. Advisors who serve as fiduciaries have a responsibility to their client to act on their plan and protect their long-term interests.
Though it happens very rarely, we sometimes are forced to disengage with clients who are unwilling to constructively communicate on a consistent basis. Simply put, if they no longer wish to communicate directly, or abandon the steps required to achieve the goals they set, then we are simply unable to help them.
Of course, it's also important to acknowledge that miscommunications will happen. When it does, and whatever the occasion, we take it upon ourselves to reach out to find out what's going on. This is not meant to shame or provide a "tough love" talk. The conversation might be necessary to reset their baseline goals or to remind clients of the goals they had originally set.
We recognize that sometimes the hardest part of executing a plan is the honest self-assessment required – it is difficult at times to balance immediate desires with long term needs and aspirations. This discomfort is evident even among successful clients, and the stress can lead to, or be the result of, bad financial decision making.
A 2015 Merrill Edge Report on "mass affluent Americans" found that even 40 percent of secure retirees felt "somewhat stressed" and uncertain about their finances. That anxiety number jumps to 66 percent for younger non-retirees, predominantly in the Gen-X and Millennial generations. Candid conversations can help mitigate client stress.
Obviously, there are many routes to establishing financial security. Though different than they were two decades ago, and with lower than average returns likely, the need for proactive client communication has never been more critical. As fiduciaries, it is our duty to understand many aspects of client goals, aspirations and appropriate levels of risk tolerance. Open communication is a necessary and crucial element in this process.
Tom Sedoric is managing director-investments of The Sedoric Group of Wells Fargo Advisors, Portsmouth. D. Casey Snyder is a financial consultant with the firm. They can be reached at 603-430-8000 or through thesedoricgroup.com.