How a broker can help you find the space you need
Finding the right space for your business is like opening a lock with a 10-number combination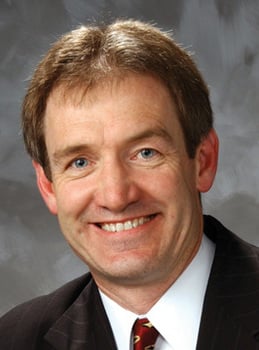 Real estate signs are everywhere, so why can't I find the space I need? This is a question that is commonly asked by busy business owners needing to find space for their growing or changing needs.
Finding the right type of space for your business is like opening a lock with a 10-number combination. Not only are you looking for the correct size space in the right location for your employees and customers, but you also need correct zoning, power, office configuration, loading docks, drive-in doors and, oh yeah — you also have a budget.
Timing is also a factor that many people overlook. It can take about 12 to 18 months to realistically complete a move.
Within that time frame you will need to identify the space, negotiate a non-binding letter of intent that outlines the business terms and appropriate landlord/tenant rights, negotiate a binding lease with appropriate protections for landlord/tenant, complete the necessary improvements/modifications to the new space, provide notice to your current landlord and, finally, enact the move. This is a process that has been completed many times over by commercial real estate brokers operating in New Hampshire.
So when your need for commercial space changes, your first thought should be to engage an experienced commercial real estate broker to help you through this process. Once you engage a broker, he or she may be able to connect you with space that does not have a sign at the property. A good broker will know of space coming available that may fit your needs perfectly.
Trying to navigate this process while you are also trying to run your business is like taking your eye off the ball. Every situation is different, but most commercial real estate brokers will enter into a representation agreement with you that does not require up-front costs, with the broker being compensated only when a transaction is completed (similar to a residential buyer representation relationship).
Your tenant representation broker will also be able to share many lease comparables that can give you comfort in knowing that your deal will be a "market deal," which takes into account the current economic and business climate in your market.
Commercial real estate operates under the fundamental supply-and-demand elements, lease rates and provisions that are ever-changing with the environment. Trying to negotiate a "market deal" without the insight that your landlord has is like shooting free throws blindfolded. The odds are against you.
Roger Dieker is vice president and managing broker of CBRE New England's Manchester office.