House panel weighs giving a boost to charitable gaming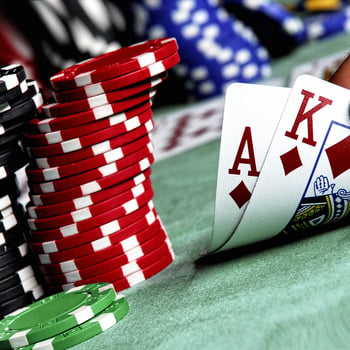 While some lawmakers grapple over whether to let a full-fledged casino operate in the state, about a dozen "casinos without slot machines" — as House Ways and Means Committee Chair Rep. Susan Almy, D-Lebanon, describes much of charitable gaming — has grown into an almost $80 million industry that has regulators worried even as casino operators seek to expand it bit by bit.
Two bills before the House committee Tuesday — one that would force charities to pay half of the $1.2 million collected on taxes now paid by the operators, and another that would raise the maximum bet from $4 to $7 — prompted Susan Rice of the Attorney General's Office to warn, "We are slowly moving towards the casinos we have in Connecticut. We are tiptoeing toward that line without doing the steps to regulate it properly," Rice said it was a "road that is very dangerous."
To underscore the point, Paul Kelley, director of the New Hampshire Racing and Charitable Gaming Commission, begged legislators for more staff.
His commission had five auditors, but the Legislature last session cut that auditing force to three. Meanwhile, the industry has grown from bingo and Lucky 7 games to include roulette wheels, black jack and high-stakes tournament poker. The Legislature also cut training funding for the auditors, at the time suggesting that the auditors could find out how to regulate the gambling industry on the Internet.
"As more places open, that has become more of a challenge," said Kelley.
Eight charity gaming facilities are open full time, and about four others are big enough to be considered commercial businesses, Kelley said. All told, the industry takes in more than $79 million, said Kelley, and employs 450 licensed personnel. An increase in the betting limit would add about $500,000 to coffers, he said.
It also may make the casinos more profitable. Lakes Region Casino in Belmont might be able to start up cash poker games, said General Manager Rick Newman. One committee member asked whether the Legislature should up the limit to $10, since the state needed the revenue.
"If you said $10, we'd be ecstatic," Newman said. "If you went down to six, we'd be reasonably pleased."
A $7 maximum would increase the revenue of Ocean Gaming Casino by 22 percent, said owner Anthony Fusco. Patrons, he said, think it's great that 35 percent of the take goes to charity, but often ask "why is the bet so low?"
Fusco said people gamble for pleasure, not to get rich, but upping the stakes would make a "fun game funner."
"It would help retain customers who normally go to Connecticut and play and stay in New Hampshire," said Greg Barber, general manager of River Card Room in Milford. "It helps the charity, the state revenues go up. It helps all the way around."None of the charities testified for the bill, noted Rice. However, charities also did not show up to testify against a bill that would take taxes out of the winnings before the charities were paid, thus lowering the amount they would get.
The way it works now, out of every $1,000 bet in tournaments, $800 goes to the winner. Of the remaining $200, the state gets $30, and the charity gets $75, leaving almost $100 for the operator, Newman explained.
Requiring charities to share in the tax, won't be a huge burden for them — perhaps $800 a day out of a take that ranges from $7,000 to $13,000. "It's not a huge burden for them, but it will be a huge help for the operators," Newman said.