House panel grapples with the definition of 'employee'
Bill seeks to loosen rules on home-based workers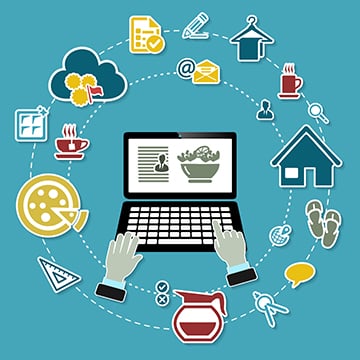 Is a person who works part-time at home for a virtual employer an employee? Does the company that pays him also have to pay for workers' compensation and unemployment taxes?
If New Hampshire says "yes," the state might be saying "no" to the high-tech jobs of the future, said Rep. Will Infantine, R-Manchester, at a hearing Wednesday about House Bill 361, which attempts to carve out such workers from the definition of an employee.
"We have to realize that the days of cubicle farms in big offices are changing," said Infantine, who chairs the House Labor Committee. "The goal is to get ahead of the curve. Jobs are moving back from Asia because now we can do this."
But opponents of the measure said it might encourage companies to fire those workers in their cubicles and send them home to do the same job, without the expense of conforming to numerous labor regulations.
"Many worker protections started from people working at home, piecemeal, in basements and garages," said Mark Mackenzie, president of the New Hampshire chapter of the AFL-CIO. "This is fraught with danger here. How do you define workweek and breaks and benefits and vacation?"
Yet both sides seemed to have left themselves enough wiggle room to work together in this new and increasing gray area of the labor law.
About 7 percent of the Manchester area workforce now commute to their computer in the house, said Judy Stadtman, an AFL-CIO field worker who has been studying the issue. Some are just employees working from home. Some are genuinely self-employed. Some work part-time for one company. Others work full-time for many, via virtual companies that connect workers and employers.
Infantine got interested in the matter several years ago, when an employee who worked at home for one company parted ways and filed for unemployment benefits. The state Department of Labor sided with the complainant, and the company said, according to Infantine, "'We are out of here,' and 90 jobs were gone in two weeks."
These are the high-tech companies that New Hampshire wants to attract, he said, and his bill is aimed at accommodating people like the "stay-at-home dad who wants to work a few hours and make some nice money," he said.
However, Infantine did say his bill might have unintended consequences.
"It's difficult to enact appropriate laws when it applies to everyone. This is not for some law firm to send their paralegals home to work on their computers and call them independent contractors. That's not the intent."
He agreed with several committee members that the definition of an "online business" was not well-defined, and said upfront that the bill was not ready to pass.
On that point, opponents of the bill were in full agreement
"This bill as it is written creates very significant problems," said Sarah Mattson, policy director for New Hampshire Legal Assistance, which represents workers seeking unemployment compensation.
"Carving out people who work at home is a really big deal," she said. "It could cost many people, who are often not very well paid, a whole array of labor protections."