House leader, 'maverick' face off in Senate race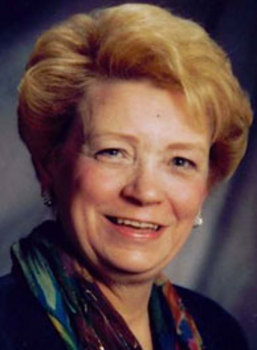 NASHUA – A leader in the state House of Representatives and a self-described "maverick" on the Nashua Board of Education are facing off to fill the vacant state Senate seat in District 13.
Democrat Bette Lasky, a state representative for the past decade, and Republican Sandra Ziehm, a member of the school board since 2006, are running for the seat held by Democrat Joe Foster since 2002.
Foster chose not to seek re-election for a fourth term.
District 13 encompasses Wards 3, 4, 6, 7 and 8 in Nashua. A Republican hasn't been elected to the seat in at least 50 years, according to the secretary of state's office. But Lasky said she isn't taking anything for granted, especially with straight ticket voting coming to an end this year.
"I am running a campaign where in the end, I can say I did everything I could do," Lasky said.
Ziehm was elected to the Nashua Board of Education in 2006 and said that during her time on the board, she has often voted against spending decisions, even when it was an unpopular position to take.
She often emphasizes the importance of making sure services aren't being reduced in the city's classrooms before any other spending measures are considered.
"In my thinking, I'm a maverick," she said, invoking a term that has become a buzzword in this year's presidential race. "This is all about what I consider to be important for our state."
Ziehm owns Harmony Real Estate in Hudson.
Lasky served as assistant majority leader in the past session of the House and has also served as minority whip leader and has been a member of the ways and means committee and currently serves on the judiciary committee.
Lasky said she would be able to bring her experience of working on issues at the state level to the state Senate.
"I certainly have experience of getting things done in the House," she said.
Lasky said one of the biggest issues for the state continues to be coming up with a permanent solution on how to fund education. She said she is proud of the work that has been done thus far.
"We have been able to make some headway in getting a long-term solution to school funding," she said.
Lasky pointed out that Nashua currently receives approximately $31 million in state aid, which she said helps to keep property taxes down. In two years, under the state's new formula, Nashua stands to receive $46 million, she said.
But there are still questions about how the state is going to pay for its increased financial commitment to education funding. In two years, the state's overall annual financial commitment to education will reach roughly $1 billion.
Ziehm said it's clear that the increased commitment will force a broad-based tax, be it a sales or an income tax.
"We do not have the money to pay for that," she said.
As a state senator, Lasky said she would continue work to find a permanent solution that doesn't involve an increased tax burden.
Ziehm said she would support a constitutional amendment that would require the state to target underfunded towns on a per-student basis, which she said would create a fair education funding system.
Lasky and Ziehm agree on a strict opposition to any form of a sales tax or an income tax.
Ziehm said sometimes you have to make hard choices when it comes to spending. She described her opponent as someone who is just going to "tax and spend."
"If voters want somebody who is going to hold the line, my record is very clear. I'm a conservative," Ziehm said.
Lasky said Ziehm's "tax and spend" argument is a tired Republican talking point used when there is nothing of substance of offer.
"I am proud of my record in the Legislature, where I have worked hard to help New Hampshire working families," Lasky said.
Lasky said that as a way to increase revenue, she would look to expand gambling under controlled and specific circumstances and only if a local community would want it.
"If there were to be increased gambling, the local government would have to give the thumbs-up," she said.
Ziehm said she would oppose any proposal to expand gambling in the state. She cited concerns about addiction and the negative impact it has on families and communities.
Lasky said she would support additional gambling addiction programs.
In listing her most important issues, Ziehm said she would seek to reinstate the state's parental notification for minors considering an abortion. The law required health-care providers to notify parents at least 48 hours before performing an abortion on a minor.
The law was passed in 2003 but was challenged by Planned Parenthood. The law was repealed in 2007. Lasky said she voted to repeal the law because it was deemed unconstitutional.
Ziehm argued that parents have a right to know if their daughter is having an abortion.
"I don't think that's about life; I think that's about parental rights," she said.
Ziehm said increasing transparency in government is another platform of her campaign. She also said she would work to make sure laws are enforced when it comes to businesses hiring illegal aliens.
Lasky said some of the work she is most proud of include bills that provided additional heating assistance, giving tax credits to businesses coming to the area and passing a bill against predatory lending.
She is a member of the Nashua Commuter Rail Advisory Board and said getting commuter rail service to Nashua is one of her top priorities.
In regard to transparency, Lasky said that as a member of the judiciary committee, she helped update the state's Right-to-Know Law to changing technology and new issues.
Lasky said there have been some votes made by Ziehm during her time on the school board that she has disagreed with, namely Ziehm's vote in favor of removing a book, "The Giver," from the city's elementary schools.
A parent had raised concerns about whether the book was appropriate for young children. Although in the minority, Ziehm voted in favor of removing the book from elementary schools.
"I don't believe in banning books," Lasky said.
BETTE LASKY
OFFICE SOUGHT: District 13 Senate seat.
AGE: 61.
YEARS OF RESIDENCE: 30 years.
POLITICAL BACKGROUND: State representative District 26, 1998-present (former minority whip and assistant majority leader); vice president of Nashua Democratic City Committee; member of Nashua City Planning Board, 1990-2007; Nashua Historic District Commission; Nashua Capital Improvements Committee.
OCCUPATION: State representative; homemaker.
EDUCATION/DEGREES: University of Massachusetts Amherst, bachelor's degree in political science, 1968.
AFFILIATIONS: Member of board of directors of Disability Rights Center; Nashua Community Rail Advisory Board; former member of the board of directors for Girls Inc. and Women's Lobby.
MILITARY EXPERIENCE: None.
PERSONAL: Married 35 years, two children.
WEB SITE: www.laskyforsenate.com
SANDRA ZIEHM
OFFICE SOUGHT: Senate District 13 seat.
AGE: 65.
YEARS OF RESIDENCE: 38 years.
POLITICAL BACKGROUND: Nashua Board of Education, 2006-present.
OCCUPATION: Owner of Harmony Real Estate in Hudson.
EDUCATION: Three years of college, but did not earn a degree.
AFFILIATIONS: Hudson Chamber of Commerce; various Realtor organizations; Nashua Republican City Committee.
MILITARY EXPERIENCE: Served in Korea as an Army civilian.
PERSONAL: Married 42 years, five children.
WEB SITE: www.sandrazsenate.com