House committee chooses energy efficiency over rebates
Finance panel backs amendment to change RGGI funds formula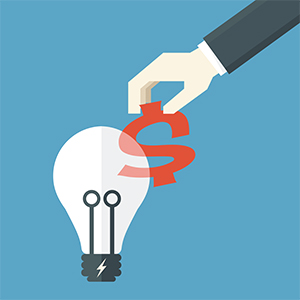 In a surprise move, the NH House Finance Committee unanimously supported an amendment on Wednesday to no longer rebate Regional Greenhouse Gas Initiative funds to ratepayers. Instead, the measure would dedicate all of the money collected through RGGI, including about $8 million paid by commercial ratepayers, for energy-efficiency programs.
That means that a small percentage of the funds would be used for programs helping businesses save on energy, but the bulk would go to municipalities and low-income residents.
Environmentalists voiced pleasure with the vote, which they say will help businesses.
But the Business and Industry Association of New Hampshire opposed the amendment.
"We are not happy about it," said David Juvet, BIA's senior vice president of public policy. "We feel it's shortsighted, that lawmakers don't understand the impact higher electric costs have on large energy users in the state."
RGGI is an eight-state program that requires power producers to pay for every ton of carbon emitted. The proceeds go back to the states, with the intention, but not the requirement, that they be spent on energy-efficiency programs.
That's what New Hampshire did when it first joined RGGI in 2009, but since 2012, all but the first dollar spent on RGGI has been rebated to customers.
House Bill 559 originally would have rebated $8.4 million to commercial customers and dedicate less than $6 million to residential and municipal/school district energy-efficiency programs. The programs would be fuel-neutral, meaning they could be designed to save on heat as well as electricity.
But under the amendment, all of the RGGI money – a total of about $14 million – would go to energy-efficiency programs. That would increase the amount of money spent on residential energy-efficiency from $2 million to $5 million, and the municipal/school portion would increase from about $4 million to $5 million. Business energy-efficiency initiatives would get 60 percent of the rest, or about $2.4 million, to be administered by utilities though a competitive bid process.
There was no debate before the vote, but apparently committee members were won over by the argument put forward by the state Department of Environmental Services: spending the RGGI money on energy efficiency would save ratepayers more money than rebates because if less energy is used then utilities would be able to lower rates overall.
Furthermore, the DES argued, the state Public Utilities Commission has set energy-efficiency goals. To meet those goals, it plans to raise the Systems Benefits Charge on everyone's bill. If they can meet those goals through RGGI, that would reduce the SBC increase.
"The majority of policymakers know that energy efficiency is good for New Hampshire businesses, low-income consumers and our overall economy," said Kate Epsen, executive director of the NH Sustainable Energy Association
However, it remains to seen if the full House will accept the amendment. An attempt to kill the original bill failed by a 182-160 roll call vote, though it passed by a stronger 197-147 division vote. And even if it is passed by the full House, it still must go to the Senate.