hopTo Inc. moves its headquarters to Concord
Application publishing software provider sees steady growth in second quarter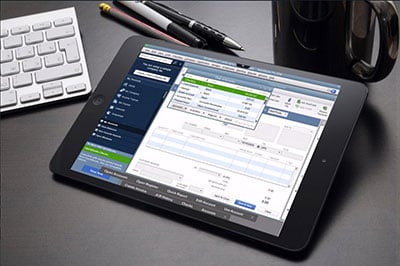 Previously based out of California, hopTo Inc. – a developer and provider of application publishing and mobile productivity software – has moved its headquarters to its Concord, NH office.
The announcement was made in a press release sharing hopTo Inc.'s second quarter results, which remained steady, but not stellar.
hopTo pulled in $925,000 in revenue in the second quarter and $1.9 million for the first six months of the year, a decrease of 3.5 percent from the $959,000 generated in the second quarter of 2016 and down 3 percent from the $1.97 million generated in the first half of 2016.
But gross profits were up 2 percent, pulling in $1.87 million in the first half of 2017, compared to $1.84 million in the same period the year prior.
hopTo's leadership focused on reducing overhead costs, including entering a sublease of its Cambell, Calif. office, that will "derive additional expense savings and positive cash flow" said hopTo's Interim CEO Jean-Louis Casabonne.
The total operating expense for the first half of 2017 was $1.97 million, a year-over-year improvement of 39 percent from the $3.23 million that was reported for the same period in 2016. And despite a net loss of $166,000 in the first half of 2017, it also was an improvement of approximately 88 percent, compared with the $1.41 million net loss in the first half of 2016.
"In the second quarter of 2017, hopTo has continued efforts to reduce overhead expenses while dedicating as much resource as possible to support our GO-Global customers and improve the GO-Global products and services," stated Casabonne in a press release. "The GO-Global business continues to generate positive cash flow and remains an important aspect of the company. We continue to believe that the GO-Global business will operate profitably in the future."
Founded in 2012, hopTo Inc. employed 15 employees as of March, according to its 10-K filing. How many are based out of the Concord office is unknown.
The company trades on the OTCQB, a marketplace for smaller or early-stage companies that report to the U.S. Securities and Exchange Commission.
Its sole source of revenue is its GO-Global brand of products that allow cross-platform remote access and Web-enabled access to existing software applications as well as providing security in a private cloud. hopTo has a few contracts with significant customers, according to its 10-K. It has entered agreements with telecommunications and network systems and services company Alcatel-Lucent as well as with GAD eG, a German-based provider of information technology, software development and data processing solutions for retail banks, to name a couple.
Up until last year, hopTo had also been pursuing a new line of hopTo products to enhance its offerings, including hopTo Work, which allows customers to instantly transform their legacy applications to become touch friendly on modern mobile devices. As of March, approximately eight employees served in research and development roles, though hopTo noted in its 10-K filing that it would drop those plans since it only has enough funds to meet basic operations. As of June 30, 2017, the company had cash of $555,000 and accounts receivable of $447,000.
"Although we continue to believe that we may have opportunities to extract value from our hopTo and GO-Global assets, there are significant risks and uncertainties associated with those efforts," said Casabonne. "Shareholders should not place any significant reliance on the outcome of such efforts unless and until definitive agreements are reached … We intend to continue to manage our expenses to preserve as many opportunities for the company as reasonably possible. In particular, we will seek to preserve resources to enable the continued operation and customer support of our GO-Global business, which we believe is achievable given the positive cash flow profile of that business."