Have you noticed the lower electricity prices?
Probably not, even though spot market prices are more than 75% lower than last year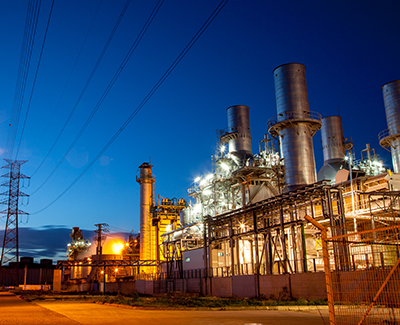 During the week of Jan. 22-29 in 2014, the spot market price of a kilowatt-hour of electricity was 23.7 cents. In 2015, it was 5.6 cents.
And while last January was memorably cold, it wasn't much worse than it has been this year, as you probably need no reminding. (Average temperatures this winter are about three degrees warmer than last year, certainly not enough to cut the rates in half.)
So what happened? Why did the wholesale price of electricity come crashing down from record highs to the lowest price in years? Why didn't the latest cold snap send prices into the frigid stratosphere?
And why aren't most retail electricity customers benefiting from it?
New Hampshire customers, such as those who stayed with Liberty Utilities and Unitil, are paying more this year than last for their electricity – about 15.5 cents per kWh for electricity – almost three times the spot market price.
Indeed, last year industry experts were predicting that price volatility might even be worse this year because major power sources were coming off line, particularly the Vermont Yankee nuclear plant, which stopped generating electricity on Dec. 29.
And there has not been any change in one of the key culprits blamed for last winter's price spikes – the lack of pipeline capacity, preventing New England from taking advantage of cheap natural gas.
Last year's cold snap resulted in nearly all that pipeline capacity being used up by utility customers who use gas for heat, leaving very little remaining for power producers without long-term contracts. And thus the price spikes.
Almost everybody anticipated a repeat of the scenario this year as well.
In fact, most of those who bought natural gas on the futures market did. That's why prices began to climb in the fall, just when utilities had to lock in their prices.
Public Service of New Hampshire – now Eversource – was able to avoid the worst of the increases because it is one of the few utilities in the country with its own generating capacity.
And that's why many business and residential customers who deserted the utility for competitors came flocking back. In October, for instance, competitors sold about 56 percent of the load in the PSNH/Eversource service area. By December, that figure fell to 46 percent.
The flow of gas from Boston and New Brunswick alleviated the pinch New England felt in the West.
Unitil and Liberty Utilities don't report migration figures, but spokespeople from both companies say that in December hardly anybody was leaving, in all likelihood because they expected the price to spike up again.
So did regulators, including ISO-New England. That's why they passed a number of rules so producers wouldn't be caught short, rewarding them for converting their generators to another fuel source when necessary, like oil, and for stockpiling liquid nitrogen gas.
And electric companies were ready as well, buying extra energy, so they wouldn't get caught buying on a spot market.
But they were all wrong, for a number of reasons.
The economy slowed in Europe and Asia, causing a worldwide glut of natural gas. This didn't just cause pipeline gas price to drop to about half of last year's levels, it also dropped the price of liquefied gas, which comes in through the ocean, via Boston and New Brunswick, Canada. The flow of that gas gushing in from the ports alleviated the pinch New England felt in the West.
In addition, the price of oil has dropped significantly, meaning that everyone had a cheaper alternative even if gas prices increased, another factor keeping electricity prices relatively stable.
"People got their ears boxed last winter, so they went long this winter," said Gus Fromuth, managing partner of electricity provider Freedom Energy Logistics. "They were all short last winter, and they were long this winter."
So, with extra power on their hands, many have been trying to "dump it," as Fromuth said, suppressing prices even further.
Legislative arena
Anything can happen, of course. At deadline, the forecast was for an extremely cold week ahead. But Dan Allegretti, vice president of energy policy at Constellation Energy, said he would be surprised if the region experiences the same volatility as last year.
"Everybody is all set for the winter," he said.
If the spot market stays low, those that make out are those that are playing the market, at least to some degree. Most companies don't buy directly from the spot market, but have some kind of blended rate base, which might change on a month-to-month basis. (A blended rate combines a fixed rate based on the futures rate at a particular point in time with the spot market rate.)
In January, said Fromuth, Freedom was able to beat utilities at a 35-40 percent discount, with the ability to go back the following month if the rates shoot up. As a result, commercial customers were up 50 percent and residential rates offered by the affiliated residential power increased 25 percent.
"If we can get customers accustomed to buying electricity as fluid as heating oil. They would be better served," he said.
But not everybody has the time or inclination to shop around month to month.
Chris Diego, managing partner of the Mountain View Grand Resort in Whitefield, has stayed with Constellation for five years, locking in deals that blend advanced contract rates with the spot market.
"We take the long view. We don't wait until November," he said. "We bought last January for this January."
Last year, the company saved 38 percent over utility rates, said Constellation, and this year it is projected to save 42 percent.
ENH Power, based in Maine, also reports steady growth this winter, though the discounts aren't as steep. It offers term contracts. In late January, it was 8 to 10 cents an hour for businesses, and just under 10 cents for businesses.
"We stay away from the spot price," said Emile Clavet, the company's co-owner. "That's where you get hurt. Any disruption to the supplies can cause quick moves and spikes."
He said that residential customers were more cautious than they were in the past "because the market has been challenged by some bad actors."
Regulators, he said, have been increasingly causing some companies to leave, "so that enables us to benefit."
One thing the state Public Utilities Commission did last year was start charging fees to companies they regulate. Competitive suppliers have to pay $10,000 a year while aggregators must pay $25,000. The PUC has also opened a docket looking at increasing disclosure information of both suppliers and aggregators.
And in mid-January, the New Hampshire Senate heard a bill introduced by Sen. Russell Prescott, R-Kingston, which would require the PUC to redesign utility bills for better disclosure. It also calls for the PUC to set up a more user-friendly website, so consumers could better shop around for prices.
"A lot of people sign up, get their good rate, and then of course things change. They don't see it on the bill. They don't get conspicuous notification," Prescott said. The result is that they're "shocked" when the bill goes up.
The measure has raised some objections. Sen. Andy Sanborn, R-Bedford, said that he is concerned the requirements were so proscriptive and detailed that it raises the question of the state "micromanaging a private company's interaction with the consumer."
Lobbyists for the electricity companies note that they usually bill on behalf of the suppliers and it shouldn't be their responsible for spelling out the terms of contracts that they have nothing to do with.
And some of the suppliers have concerns too.
"What if there is a mistake on the bill? Whose fault is it?" said Jim Monahan, a lobbyist for North America Power, another competitive supplier.
Susan Chamberlin, the state's consumer advocate, countered something should be done to make it easier for consumers and small businesses to navigate this brave new world, where the packages and terms differ from company to company, where prices vary so much from season to season, and in some cases, from hour to hour.
"We need some way for people to pull it together for those that do this every day."