H-1B amendments reconsidered
Rulings alter U.S. agency's visa requirements for employers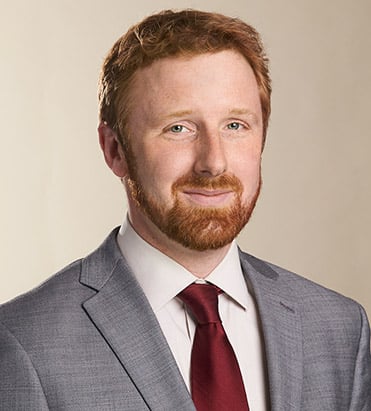 On any given day, roughly half a million employees report to work with an H-1B employment visa, a temporary, nonimmigrant visa reserved for the employment of workers engaged in specialty occupations.
Although H-1B employment is ostensibly "temporary," many H-1B employment relationships last for six years or more. Along the way, changes to the employment relationship caused by career advancement, shifting project sites, remote employment opportunities, increased (or decreased) compensation and corporate mergers and acquisitions typically alter terms and conditions of the H-1B employment.
Failure to notify government agencies of such changes when required can have serious consequences. These include the potential for additional wages due from employers, cancellation of the foreign worker's employment authorization, the employer's exclusion from participation of the H-1B program, and civil penalties.
Most long-term changes to the location of an H-1B employee's worksite require notice to the U.S. Department of Labor. Whether an employer was also required to notify U.S. Citizenship and Immigration Services of these worksite changes through a so-called H-1B amendment was, at least until recently, unclear.
USCIS guidance from 2003 indicated that the addition of a new worksite outside the areas of intended employment listed in the H-1B petition, even if that change triggered DOL notification requirements, was not a "material change" to the terms and conditions of H-1B employment requiring amendment.
Doubt as to the continuing validity of this guidance began to surface in 2010. At that time, USCIS issued a policy memorandum clarifying the kinds of relationships which qualified as "employment" for H-1B purposes. Notably, H-1B employers were required to submit detailed itineraries to ensure employers maintained sufficient control over its employees.
USCIS did not, however, address the H-1B amendment issue.
In that vacuum, H-1B employers were forced to weigh the risk of uncertainty against the cost of compliance. The peril facing employers was revealed in an April 9 decision by the USCIS Administrative Appeals Office.
In Matter of Simeio Solutions, the H-1B employer filed a petition identifying the area of intended H-1B employment as its address in Long Beach, Calif. No other worksites were identified and no itinerary was submitted.
A few months later, the H-1B employee departed the United States and applied for an H-1B visa at the U.S. embassy in New Delhi, India. USCIS conducted a site visit at the petitioner's Long Beach address and learned that the employer had left the premises two months after the start of approved H-1B employment.
USCIS visited the H-1B employer's new Los Angeles address. There, USCIS learned that all of the petitioner's employees had been reassigned to the L.A. location, but either worked from home or from a client worksite.
USCIS then issued a notice of intent to revoke the H-1B petition. In response, the H-1B employer confirmed that its Long Beach office had moved and stated that the H-1B employee had worked from his home or the Long Beach office for "various end-users" prior to his departure. It also submitted new documents referencing two new worksites: in Camarillo, Calif., and Hoboken, N.J.
USCIS revoked the H-1B petition on the basis that "changes in the beneficiary's places of employment constituted a material change to the terms and conditions of employment specified in the original petition."
The Administrative Appeals Office agreed, holding that any changes to H-1B employee worksites that necessitated notice to DOL also required an H-1B amendment. In the process, the AAO explicitly overruled USCIS's prior 2003 guidance.
Subsequent guidance indicates that H-1B employers do not need to file H-1B amendments if the change in worksite triggering the new H-1B amendment obligation occurred before July 21, 2015. H-1B employers may file such amendments, however, by Jan. 15, 2016, to gain safe harbor from penalties.
Going forward, H-1B employers are required to file an H-1B amendment with USCIS whenever there is a change in worksite location that requires DOL notification.
The practical effect of this policy change is clear: H-1B employers should review their existing H-1B documents to determine if there have been changes to the terms and conditions requiring amendments. To minimize costs associated with this new policy, prospective H-1B employers should carefully consider the duties and responsibilities of H-1B candidates to determine what worksites he or she may visit over the course of the proposed H-1B employment.
Care in the identification of secondary offices, regular client sites, remote worksites, and other predictable places of employment when filing the initial H-1B petition may eliminate the need for future H-1B amendments. Similarly, business operations involving the movement of worksites for existing H-1B employees should be analyzed so that the added expense and time required to ensure compliance with the H-1B visa program's requirements are considered before making the move.
Nathan P. Warecki, an associate at Sheehan, Phinney Bass + Green, can be reached at 603-627-8189 or nwarecki@sheehan.com.