Growth in New England medical market drives bank's trip to Brazil
In an effort to increase regional exports, The Provident Bank will attend Latin America's largest health care trade show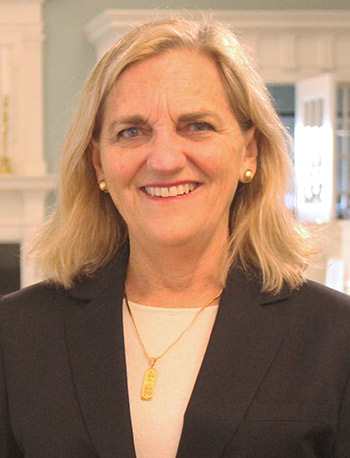 The Provident Bank will be traveling to a health care trade show in Sao Paulo, Brazil next month to learn how it can better assist New England businesses in their international dealmaking.
The trip down to Hospitalar, the largest medical trade show in Latin America, was prompted by The Provident's awareness of the growing medical technology sector in New England.
"We've found a number of the exporters we have as customers are in the medical field," said Leanne Spees, senior vice president and international banking officer at The Provident, headquartered in Amesbury, Mass., with its executive office in Portsmouth, N.H. "We know it is a strong growth industry and exports are growing, so it's a good fit for us."
Growth in the medical industry includes items as wide ranging as extrusion products to lab equipment to high technology devices.
"We are very interested in supporting the full range of medical products produced by New England companies," said Spees.
It was through market research provided by the U.S. Department of Commerce that The Provident learned of interest abroad in U.S. medical products.
The report shows U.S. exports of medical devices were valued at approximately $45 billion in 2015, and exports of surgical and medical instruments grew by 27.5 percent from 2007 to 2012.
More recent data on New Hampshire exports, from the World Institute for Strategic Economic Research, shows medical and surgical instrument exports were $432 million in 2017, an eight percent increase from 2016.
Meanwhile, New Hampshire pharmaceutical product exports have jumped dramatically, increasing 124 percent to $336 million in 2017 and growing another 341 percent in 2018 when compared to the same period last year.
A report by Deloitte predicts global health care spending will reach $8.7 trillion by 2020, with emerging markets driving the rise in health care expenditures.
Hospitalar, which runs May 22 to May 25, attracts 1,200 exhibitors and 90,000 professional attendees from 70 countries.
"We have identified some New England businesses who will be at the show, and we are also planning to contact the Brazilian distributors of some of our customers in New Hampshire and Massachusetts who will also be represented at the show," said Spees.
Through the New Hampshire Office of International Commerce, The Provident recently met with a New Hampshire medical company to discuss their interest in entering the Latin American market.
"Our primary purpose really is to assist U.S. exporters, especially those in New Hampshire or Massachusetts, to sell their products overseas," she explained. "We have certain international finance products that go directly to the exporters here and sometimes we can assist them by making a loan to their buyer, so we do hope to meet some of their buyers when we're down at Hospitalar. By working with the buyer and offering direct financing to the buyer, that might help the U.S. exporter with closing."
Spees noted U.S. exporters are often in situations where they're competing with foreign firms that have greater financing options for buyers through their countries' export credit agencies.
"We don't want them to be disadvantaged," said Spees of U.S. exporters. "We want to be able to provide financing that's going to help our U.S. exporters make more sales."
Small- and medium-sized businesses account for 85 percent of goods and services exported, according to the Department of Commerce.
Last year, The Provident helped expand the New England Export Expansion Fund to support businesses in Massachusetts, Maine and Vermont, in addition to New Hampshire.
The partnership, which involves The Provident as well as the U.S. Department of Commerce, the Granite State District Export Council and other state partners, provides funding to help offset costs of the Commerce Department's U.S. Commercial Service programs. The programs help U.S. companies explore international trade opportunities by providing trade counseling, business matchmaking services and market intelligence in over 75 markets worldwide.
Since 2013, over 50 companies have used the funds in more than 30 international markets.
"The Provident Bank really has developed an export ecosystem of resources to help businesses take it to the next level," said Spees.