Global trends drive growth for Nashua firms
Microdesk, M2 Technologies assist clients in achieving efficiency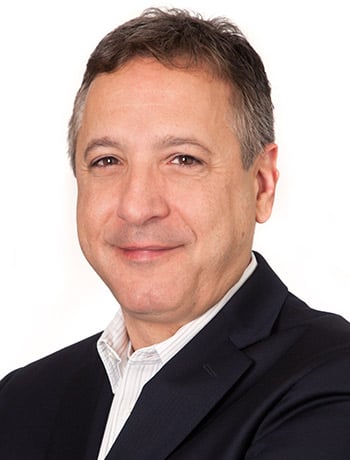 Efficiency is at the core of Michael DeLacey's two companies: Microdesk and M2 Technologies.
Both companies, founded in the 1990s and now based in Nashua, were early in launching products to enhance design and management software used in the architecture, construction and manufacturing industries.
One product from Microdesk, called Modelstream, synchronizes data between two siloed software products, IBM Maximo and Autodesk Revit, enabling building owners and facility managers to access all information from a single management system.
Microdesk and M2 also provide consulting and software training services to help companies transition from 2-D to 3-D software, which DeLacey says helps companies run more efficiently.
Take architecture and construction, for instance.
"By building in 3-D, it allows us to make better decisions. We know the materials, we know the volume of spaces, we know the operating parameters — it allows us to feed that into analysis software to determine the thermal loading, how much sunlight we'll get to interior spaces," says DeLacey, president and CEO of Microdesk and principal of M2. "It also allows us to virtually coordinate the building so we know how things are going to fit together, we know the logistics; all of these things are making the process more sustainable and efficient."
Coordinating in a 3-D format enables the architect to see how components will interact as they would in the real world, says DeLacey. But it also decreases wait-times in the construction process.
"We see an 80 percent decrease in requests for information … Typically it's the construction team requesting information from the design team because the 2-D documentation was not clear," DeLacey explains.
Some of Microdesk's clients include architecture firm Lavallee Brensinger and engineering consultant Hoyle, Tanner & Associates as well as BAE Systems.
"It's amazing the level of realism you can get in 3-D geometry," says DeLacey. "The manufacturing space is probably one of the more interesting ones, where we can use computer algorithms to tell us if something is going to work. The computer can tell you under certain constraints if a piece of metal or plastic is going to break under the pressures you're putting it … The speed at which you can develop new products increases exponentially."
This transition in the industry to 3-D software, and three macro economic trends (globalization, urbanization and sustainability) have led Microdesk to do work in Tokyo, Zurich, London, Qatar and Hong Kong.
"The world is getting to be a much smaller place. Over the next 25 to 30 years, two-and-a-half billion people will move into urban centers, and to support that growth, we're going to double the numbers of buildings on the planet by the year 2050. That's 1,000 buildings a day for the 23 years," says DeLacey.
New methods for building design are necessary to decrease the carbon imprint of building construction and maintenance, which slightly outranks transportation in CO2 emissions, says DeLacey.
"As we're going about to meet the demands of urbanization, it's important we take that into account. It's not just about speed, it's about quality and sustainability, and even operations to make sure it's operating in the most efficient way."