Giving back to the community the Hypertherm way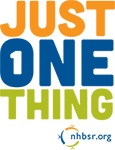 With a mission to enrich the community, Hypertherm is working to make its global reach a local presence.
The industrial cutting solutions company, based in Hanover, allows associates to have a paid 24 hours that they can dedicate to volunteering wherever they choose each year. The program was established officially within the last decade, but has been in the company's overall structure since its creation in 1968.
"It was started years ago by our founders," said Stacey Chiocchio, Hypertherm's corporate social responsibility project manager. "They have always been supportive of giving back to the community. Now that we're associate-owned, we still continue to follow in those footsteps."
With the choice of using one to eight hours at a time, associates are able to volunteer through the outlet of their choice. They can pick from a wide range of services, including skill-based volunteering, such as strategic planning, carpentry or maintenance work, which allows them to use many of their on-the-job skills. Others are able to leave the office behind them and volunteer by working with children, clearing trails or helping out at the local food pantry.
Chiocchio says that being able to pick not only a social or environmental project of the individual's choice creates "wide variety," which "is really the strength of the program," as well as the inspiring challenge that it presents to associates who want to increase the amount of participation each year.
"On any given day, someone is somewhere doing volunteer work," says Chiocchio, explaining that this approach often differs from other businesses that choose to volunteer primarily as a whole. "Some teams do it as team-building, so they go out and do it together."
Hypertherm's 1,300 associate are not only scattered throughout the United States, but around the globe, with locations in Germany, Italy and China.
"After seeing what we've done here in New Hampshire, people are choosing to participate and being active [in their own communities,]" says Chiocchio.
The company reports that nearly 80 percent of associates worldwide were participating in the program in 2012, a number that has been steadily maintained over the last couple of years. Chiocchio says that number is a little higher when looking at New Hampshire alone, estimating about 85 percent participation in total. These numbers both match and exceed the company's goal of 80 percent participation each year.
"We're very metric-orientated, throw a metric out there and people will want to meet it," joked Chiocchio.
In the future, Chiocchio hopes to increase the amount of volunteer participation, saying that programs such as this lead to increased engagement at work as well, thus creating a healthier, happier work environment for employees.
"When we have new-hire orientation, we take people out and show them that this is what we do," she said. "I think its been proven that associates that are more engaged are going to do better work. By doing good, we will do good."
The "Just One Thing" Campaign is an 18-month-effort put on by the New Hampshire Businesses for Social Responsibility. Its purpose is to challenge businesses to consider incorporating a sustainability initiative into their operations. Companies can celebrate their achievements and inspire others by sharing their stories on the campaign's webpage. To submit your story or read others, go to www.nhbsr.org/jot