Getting employers, employees on the same path to sustainability
NHBSR keynoter provides roadmap for creating initiatives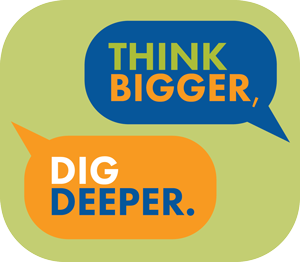 With lessening their environmental impact in mind, New Hampshire businesses gathered Monday at the Grappone Center in Concord, for New Hampshire Businesses for Social Sustainability's spring conference, "Think Bigger, Dig Deeper."
The morning started with a pre-conference session led by Debra LeClair of Sojourn Partners aimed at helping participants focus their mind for the day, with a welcome following from NHBSR Executive Director Michelle Veasey.
Some of the sponsors and speakers – Hypertherm, Timberland, Sequoya Technologies – already had initiatives that have been featured in NH Business Review's joint initiative with NHBSR, "Just One Thing."
But for those who hadn't yet developed that "one thing," keynote speaker John Rooks, The SOAP Group in Portland, Maine, stressed the importance of involving employees in creating sustainable initiatives.
He provided examples of Interface, a carpet manufacturer with locations in the U.S., Netherlands, Australia and Thailand. Interface founder Ray Anderson created the Mission Zero initiative, with the goal of cutting the company's environmental impact to zero by 2020.
With the help of The SOAP Group, Interface developed a series of films with employees' thoughts about sustainability, their own sustainable efforts and asked whether they thought Interface could attain its 2020 goal.
Surveying employees first, Rooks explained, helps assess the different educational levels of employees. Some employees admitted they had never heard of the word "sustainable" before working at Interface and they never thought about their own environmental impact. But once employees learned about it, they became more aware of not only how their work impacted the environment, but also their personal actions.
One Interface employee made his home energy-efficient, another changed practices on his hobby farm.
But more importantly, by involving employees companies can "get employees engaged so they help you progress, they come up with new ideas," said Rooks.
For instance, he said, one employee in Thailand discovered the paper the company used to print on both sides could then be reused again and donated to a blind school that printed braille on it.
Surveying employees also brought to light potential barriers that top management was unaware of.
Set high goals
Rooks also discussed apparel and shoemaker Vans, where it was revealed both employees and managers cared about sustainable practices but thought the other didn't. That's one easy, not costly, fix in the steps toward a sustainable program, said Rooks.
But Vans employees discovered another barrier that most businesses will find: margins are too tight.
So employees were organized to generate ideas they then categorized from high to low impact and easy/least costly to hard/costly to implement.
Rooks said companies should go from the bottom and up for ideas and town down for support. This connects programs to business goals.
Companies should set high goals, but aim for easy wins along the way. And then there's always the reality of it: "There is no zero, right?" said Rooks. "The lesson is not to build the story around the metrics, but around the journey of the metrics."
Why are businesses moving toward sustainable practices? Rooks said Interface's Anderson felt guilty about his "dirty money," but beyond a personal story, there's also a consumer trend leading to competitive pressure. Those that adopt sustainable practices win over customers. With Patagonia already doing it, Vans jumped on board.
The rest of the day included exhibitor visits, four separate panel discussions on energy, marketing, teamwork and community connections, huddle-up facilitated discussions on the separate panel discussions, and a closing keynote by Tammy Jordan, vice president of consulting at Woburn, Mass.-based The Employee Engagement Group.