Genworth offers long-term care insurance expertise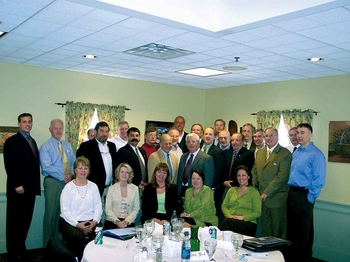 From his New Hampshire office, Peter A. Krilivsky leads Genworth Financial's northern New England team of dedicated long-term care insurance professionals.
Offering its services throughout Maine, New Hampshire and Vermont, Krilivsky's Genworth team helps individuals, families and businesses plan for the potentially devastating emotional, physical and financial cost of long-term care.
Genworth is the leading provider of long-term care insurance in the United States, said Krilivsky, adding that it is his team's "mission" to provide "education, planning and insurance products to help our clients protect their independence, dignity and assets. I have 12-plus years of personal experience, and my team collectively has over 30 years of experience."
Beside long-term care insurance, Genworth offers Medicare supplemental policies, Medicare Part D, term and universal life products as well as annuities.
Genworth Financial is a leading insurance holding company, serving the lifestyle protection, retirement income, investment and mortgage insurance needs of more than 15 million customers, with operations in 24 countries.
For more information, call 866-582-2436, ext. 4509 or e-mail Krilivsky at Peter.Krilivsky@Genworth.com.