Geneia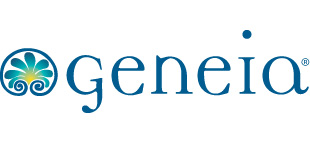 Geneia is a healthcare analytic solutions and services company that focuses on improving systems to support personalized, patient-centered care. We help clients improve outcomes, lower costs and restore the Joy of Medicine to physician practice. Our technology, education and training, insights and clinical services simplify the evolution to value-based care and drive alignment and collaboration among healthcare providers, health plans and employers.
What we do:
We are a team of nearly 200 passionate professionals who believe the healthcare system can and should function better in support of improved health, and that those working directly with patients — providers, health plans, employers — should be able to more easily collaborate around shared values and goals.
Specifically, we accomplish our mission through:
The Theon® platform — our analytics, insights and care management platform that delivers key insights into performance, risk, cost and utilization, and has predictive capabilities that guide early and targeted interventions to improve outcomes for health plans, employers and physician systems.
The @HomeSM remote patient monitoring program, which combines predictive analytics, state-of-the-art remote monitoring technology, and in-home care management and clinical support to better manage chronic conditions.
Clinical Services with National Committee for Quality Assurance (NCQA) Accreditation, for active management of client populations. Our clinical team directly coordinates care and provides a variety of services and support, including health-and-wellness programs and initiatives for health plans and employers, as well as patient outreach to close care gaps for hospital and provider systems.
Training and education through the Geneia InstituteSM, is helping to develop the future healthcare workforce through in-person, virtual and on-demand online training in population health management.
Our ideal candidate:
Those who thrive at Geneia are innovative, driven and passionate about solving problems in healthcare. They are self-motivated, hard-working and find success within collaborative and creative environments. We believe in where we are going individually and as an organization.
Why we are a great company to work for:
We base our hiring practices on finding the right cultural fit. We believe synergy between diverse contributors is the path to great innovation. Geneia values and hires for perseverance, initiative, responsibility and collaboration.
Geneia's physical spaces reflect, inspire and support our culture. For us, that means lots of natural light, views and glass for everyone.
We do great work with great people.
Internships, apprenticeships and training programs:
We offer summer internships within:
• Data science
• Software development
• Health education & wellness
Positions available:
Product Marketing Manager
Senior Systems Administrator
Senior Business Analyst
Software Engineer
IT QA Data Specialist
Special benefits and perks:
The benefits of working at Geneia go beyond health, vision and dental care (although we have all three). Equally important are culture, co-workers and the knowledge that your work is valued and valuable.
In addition to competitive salaries and an annual performance-based incentive plan, Geneia benefits include:
• 401K plan with employer contribution
•
Health insurance plan coupled dental and vision coverage
• Health Savings Account (HSA)
• Flexible Savings Account (FSA)
• Generous paid time off right from the start
• Tuition assistance
• Relaxed atmosphere
• Remote work options
• Beautiful, bright work environment
• Culturally diverse, inclusive workplace
• Work alongside talented and passionate people dedicated to solving important and complex healthcare problems
Comments
comments