Fundamentals lacking in the Sox front office
The Red Sox organization serves as an excellent example of all the things not to do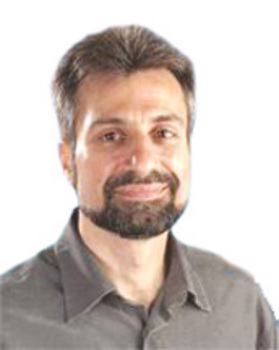 It's amazing what a microcosm professional sports is of the general business world. It would be easy to dismiss sports as grown men playing a boys' game. But professional sports are a big boy's entertainment business. And the interesting aspect of sports is that, unlike in the general business community, the cause and effect of fundamental business decisions is often immediately manifest.
At the risk of prolonging the agony of a miserable season, the Red Sox organization serves as an excellent example of all the things not to do. So much so that I'm not sure where to start.
So I'll kick off with the theme of a previous column: hiring expensive talent from the outside rather than promoting from within. This year, a big part of the Sox's problem stemmed from "bad hires." The worst were Carl Crawford and John Lackey, who contributed virtually nothing. Josh Beckett was an expensive asset turned liability. And Adrian Gonzales put up decent numbers, but his hiring was tantamount to bringing in McKinsey & Company for input on a cafeteria menu. The recommendations might be appropriate, but the impact to the core business would be non-existent.
Fortunately for the Red Sox, they were able to purge these high-priced non-performers in a record-breaking salary dump. Now it will be the Los Angeles Dodgers who hope that a change of scenery can enhance the productivity of this expensive talent. Good luck with that.
But the Red Sox woes don't end with poor personnel decisions. In fact, it's arguably a minor problem. Of greater importance is the front office. In addition to failing to be honest with their customers, there is a laundry list of fundamental management rules senior management broke including failure to empower their management team, failure to accept accountability, and failure to respect the chain of command.
The entire list is illustrated in a single event — the firing of manager Bobby Valentine:
• Failure to empower: Valentine was hired not because the person chartered to hire the position — general manager Ben Cherington — wanted him, but because the big boss – Larry Lucchino — wanted him.
Fine. That's the privilege of being CEO, but when you hire someone for such an important position as general manager, you should respect his opinion and judgment. Not doing so can affect morale, sends a bad message throughout the organization, and makes it difficult to recruit qualified people.
• Failure to accept accountability: In jettisoning the organization of an obvious bad hire, Lucchino deflected responsibility for his poor decision. Sure he admitted he feels "some responsibility for the selection of Bobby," but that's PR spin. He should — he's the organization's CEO.
By not accepting full responsibility, Lucchino threw his subordinate and owner John Henry under the bus in the process. The pertinent question is: Who wanted Valentine? The answer is not Cherington nor Henry, but Lucchino.
Perhaps Henry doesn't care and Cherington is in no position to object, but this type of conduct may be even worse for an organization's psyche than not empowering people.
• Failure to respect the chain of command: On numerous occasions during Valentine's tenure, the players (employees) publicly undermined his authority and privately bypassed him to complain to higher-ups. In other words, the inmates were running the asylum.
But ultimately, the most egregious mistake the organization made isn't even on my list. A bad management hire and insufficient player talent are merely symptoms of a larger problem: a bad corporate culture.
More on that next column.
Tony Paradiso of Wilton is an author, professor, entrepreneur, radio and TV commentator. His website is tonyparadiso.com.