Frustrated fish vendor cuts 10-year ties to Market Basket
CEO says he's 'dumbfounded' by mishaps over orders, payments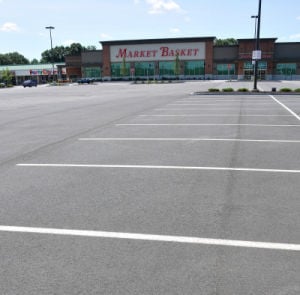 The impact of the Market Basket protests has caused one company to cease its 10-year business relationship with the grocer.
The CEO of Boston Sword & Tuna publicly released a letter Monday detailing his company's frustration with Market Basket's mismanagement, after losing profits due to a halt in Market Basket's seafood deliveries, and then mishaps with checks and orders.
Boston Sword & Tuna, in CEO Tim Malley's words, is "possibly the largest" supplier of fresh seafood to Market Basket. The company would regularly enter one-year contracts with Market Basket, supplying the supermarket chain with New England cod, haddock, tuna and other seafood, but mainly 30,000 pounds of farmed Atlantic salmon from Norway.
When Market Basket stopped accepting deliveries, Boston Sword & Tuna was left with the thousands of pounds of fish it was forced to sell at a significant discount, and even feared it would have to lay off about a dozen employees.
By the third week of July, 10 days into the protests by employees and customers, Boston Sword & Tuna President Michael Scola spoke with "very professional" and "sympathetic" Market Basket management, who agreed to pay his firm a portion every week for its losses as well as cover unpaid bills from before the firing of ex-Market Basket CEO Arthur T. Demoulas, which Malley described as into the six figures.
Market Basket's management assured Scola that "this will be over in a few days" since, as Malley wrote, "according to them they had already begun hiring drivers and replacement staff for admin and warehouse."
But another 10 days later, Boston Sword & Tuna stopped receiving payments and management did not return phone calls or emails. The company consulted with its attorney and drafted a short note informing Market Basket managers they would have to look at their legal options if the payments were not forthcoming.
Within six hours they received an apology, and Scola met the following Friday with a subcontracted security man from Market Basket, who handed over two envelopes containing checks. But Scola discovered later that he had been overpaid by $83,000. After notifying management, he voided the check and returned it, according to Malley.
The following week, management informed Boston Sword & Tuna that a new perishables manager would be calling to start filling the warehouses by the end of that week, although news reports did not show a promising end to the Market Basket saga. As Boston Sword & Tuna suspected, no orders were made.
The "last straw" for Malley was when his company received another call this past week from Market Basket, which said they expected to give them their first order next Tuesday, Aug. 19, for 71 cases, one for each Market Basket, saying "because he could not find a code for Norwegian salmon, he would be putting the order in for sockeye salmon."
Boston Sword & Tuna billed Market Basket for the amount, and received a check that was deposited immediately, only to find the next day it had been overpaid by $415,000.
As Malley puts it: "We were dumbfounded. In my mind there could be only two answers to these accumulating mistakes and self-destructive strategies. One was that the CEOs were in way over their heads. How many mistakes like this were being made? How would the shareholders from either side of the feuding family feel knowing that mistakes of this magnitude were being made? The only other explanation seemed to be a deliberate attempt to sabotage the future of the company. Every pundit with a knowledge of business has stated that the only viable buyer is Arthur T. Could the Arthur S. side of the family be so embittered by the defiance of Arthur T. and all the stakeholders supporting him that their plan is to sell him – at full pre-conflict price – a pile of smoking rubble?"
While Malley said it was difficult to go public with his story, "we think the time has nearly run out for saving this great institution and all those who depend on it. We felt it was time to come forward and share whatever fate awaits the Market Basket faithful."
Wrote Malley: "In our opinion, the only way forward is for the fired associates to come back."
Market Basket's Board of Directors responded to Malley's letter by saying: "Market Basket's leadership has been working directly with Michael Scola to find a solution that works for his company, Boston Sword & Tuna. We do understand the problems that the shutdown of the warehouse and distribution system have caused Market Basket vendors, Mr. Scola and countless others who are caught in the middle of this situation."