For fifth consecutive year, NH workers' comp costs fall
Premiums should follow suit after 13.3 percent decrease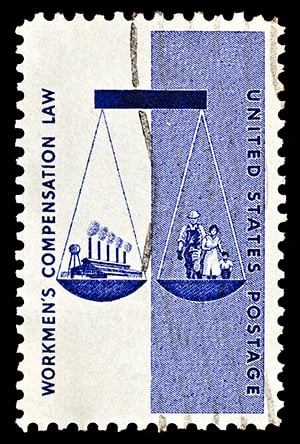 Workers' compensation costs have gone down by double digits in New Hampshire, meaning that most employers will see their premium rates go down next year – as they have for the past five years.
But the latest rate cuts will be the largest, and it may be partially due to a new law requiring that medical providers only charge reasonable medical costs.
Costs decreased 13.3 percent in the voluntary market, which covers most of the insurance industry, according to The National Council on Compensation Insurance, which was announced by the NH Insurance Department on Friday. Losses in the assigned risk market – for those companies whose losses are so great that they can't purchase workers' comp on the voluntary market – went down 10.3 percent.
Last year, rates in New Hampshire fell 9 percent on the voluntary market and 9.4 on the assigned risk market. They were down about 6 percent in the previous three years. In 2013, it was basically flat, declining by 0.20 percent.
At deadline, it's unclear how much of the decrease is due to the decline in medical costs, which in 2016 at least amounted to 71 percent, and how much are due to decreases in indemnity costs – how much workers are compensated for lost pay due to a work-related injury.
New Hampshire has one of the lowest indemnity costs, partially because injured workers in the Granite State are paid 60 percent of their former salary, as opposed to the 66 percent rate that is prevalent elsewhere in the country, but also because the state is good at getting workers back to work.
But medical claims tend to be on the high side, partially due to higher medical costs as well as the state's more liberal worker's comp law, which doesn't provide any controls over what providers could charge.
Labor advocates say that this leads to greater medical access and was the main reason they accepted the state's lower indemnity rate. They credit this for enabling workers in getting quality treatment quickly, enabling them to go back to work sooner, which cuts down costs overall.
A coalition of businesses organizations sought to impose a medical fee schedule — used by other states — that set the rates providers could charge for certain procedures. Instead, lawmakers agree to a compromise, which says provider can establish "reasonable" fees, which could be negotiated and then challenged to the department of Labor.
NH Automobile Dealers Association President Peter McNamara – who led the business coalition for fee schedules — doesn't think that the law — which went into effect on Sept. 4, 2015 — made much of a difference.
"We haven't seen them [medical bills] go down," he said, pointing to the lack of hearings to show that few people are using it to challenge unreasonable medical costs.
There have been six hearings challenging costs, all that have been settled without a decision, said Kathryn Barger, director of workers' compensation for the state Department of Labor. But Barger says that most disputes are settled even before they gets to the hearing stage.
"There is a whole lot of negotiation going on, which was supposed to happen," she said. "The law appears to be working." She pointed to a $5 million decline in claims, though that figure does not break out indemnity and medical claims.
Even if there were medical cost reductions since September 2015, their impact on rates is uncertain, since NCCI uses three years of data to determine rate filings, not one.
"The larger decline in WC rates this year may be due to the law change, but since the law is non-specific with respect to medical costs (no fee schedule), there's no way for the NCCI or the NHID to differentiate the effect of the law change from larger economic and workers comp trends," said Danielle Barrick of the NH Insurance Department in an email to NH Business Review.
Whatever the reason behind the decrease, it will mean a good result for companies concerned about labor costs.
"A decrease in workers' compensation rates means a decrease in costs to New Hampshire businesses," said Insurance Commissioner Roger Sevigny. "These considerable savings could be used to bring in more workers, higher salaries and expanded operations to New Hampshire."
However, the percentage cost decreases don't exactly translate into equivalent rate decreases for individual businesses. First, the department has to approve the rate requests. A hearing on that is scheduled for Thursday, Sept. 21 in Concord.
Second, the employees' occupation and the employer's worker injury record usually contribute more to a premium.