FlowTraq moves into Manchester Millyard
Software provider cites access to talent as reason for relocation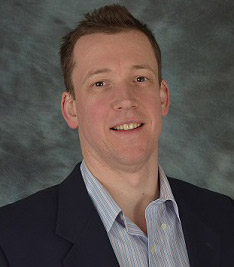 FlowTraq, a network security software provider previously based out of Lebanon, will be relocating its headquarters to the Manchester Millyard later this month.
In a press release announcing the move, FlowTraq said it was moving to 155 Dow Street to access the "tremendous tech talent in Southern New Hampshire". FlowTraq referred to the strong presence of universities such as the University of New Hampshire – Manchester and Southern New Hampshire University.
"The 'go where the talent is' strategy is clearly successful – many industry leaders such as Sitecore, Dyn/Oracle, AutoDesk, DEKA, and more all have offices in the Millyards," said Josh Delisle VP Sales at FlowTraq.
"FlowTraq may have been born in Lebanon, NH, but Manchester is home," said Vincent Berk, CEO of FlowTraq. "I've been networking with people in Manchester for so long now that the Millyard really is the epicenter for where I go to discuss my business. It became clear to me that FlowTraq would benefit from being here. We are thrilled to be joining this technology ecosystem."
FlowTraq provides network security and DDoS mitigation management software solutions for organizations that need to protect their networks, customers and data. FlowTraq works with some of the largest organizations – and the largest networks – in the world. Major enterprises, government contractors, and universities all rely on FlowTraq to protect themselves, their data, their clients, and their students.
FlowTraq is currently in the process of renovating its new headquarters, but plans to move in soon.