Flotsam & Jetsam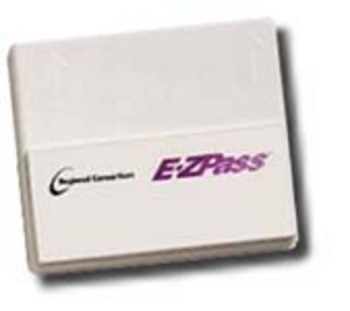 It's been making the rounds…
Just how embarrassing was it for Sen. Peter Burling, Rep. Fran Wendleboe and other supporters of legislation attempting to keep open two area centers for developmentally disabled people to realize they were taken by the dynamic duo of Sens. Robert Boyce and Andre Martel?
---

Now that the bill banning cash gifts has been signed into law, does that mean certain elected officials may have to go without food and clothing?
---
Why is it not surprising that Pat Buchanan's former niece-in-law – and former UL editorial writer — Bernadette Malone was the editor of Ed Klein's anti-Hillary Clinton tome, "The Truth About Hillary: What She Knew, When She Knew It, and How Far She'll Go to Become President"?
---
If Hillary Clinton's running for president, and she's the assumed nominee, why are all the others going through the motions?
Let them eat transponders
Leave it to Sen. Bob Clegg, the Senate's majority leader, to put in perspective the whole E-ZPass to-and-fro between the Senate and the governor and Executive Council.
After being told that a state Democratic Party analysis tabbed the extra costs of replacing half-price tokens with 70 percent-price E-ZPasses would cost "a typical New Hampshire family" $264 more a year, Clegg responded: "I don't know what they consider a typical family. The toll use for a commuter would be $250 more per year if they went to work every day except holidays and vacation."
In other words, save money on tolls – call in sick.
He's got a secret
A month or so ago, F&J recounted the history of how the actions – actually, the inaction — of Senate President Tom "Take No Chances" Eaton led to the passage of New Hampshire's parental notification law, which is now part of the U.S. Supreme Court docket.
It was 2003, and the then-newly elected Senate president refused to cast a vote on the parental notification bill, even though he had promised when he first ran for election in 2000 that he would vote against such a measure. Without Eaton's vote, the measure passed, 12-11. A tie vote would have killed it.
At the time, Eaton offered a convoluted explanation for his decision not to vote, invoking the role of the Senate president, as opposed to a mere senator, and representing his district while overseeing the whole body. Suffice to say, the people of Senate District 10 got the short end of the stick on the parental notification vote.
But in the more than two years since not casting that vote, Eaton has never said publicly how he would have voted if he were just that mere senator and not the president. And you'd be kidding yourself if you thought he'd start now.
In a June 30 profile of the Senate president in The Keene Sentinel, Eaton was asked specifically that question: how would he have voted on that 2003 parental notification bill?
After telling the reporter that, indeed, he did have a position on the subject, the inspirational Eaton said, "but I'm not going to go back on hypotheticals. I don't look back."
Fortunately for him, the voters of Senate District 10 don't seem to either.
Message: They don't care
Don't believe the spin that linked the lightning strike at the state Capitol to the New Hampshire House's vote minutes earlier to approve the state budget and trailer bill.
There is absolutely no way Mother Nature or any other higher power is paying attention to events at the Legislature – if she were, the building would long ago have been reduced to rubble.
Pen pals
The word "irony" doesn't do justice in describing the recent revelation that former Tyco CEO, and soon-to-be house guest of the state of New York, L. Dennis Kozlowski had let another former Tyco exec have it with both barrels after being convicted of stealing company money a decade ago.
Kozlowski, who was then Tyco's golden boy CEO, penned a letter to the sentencing official in the case of Girish P. Shah, then a 41-year-old assistant controller at a Tyco unit, who pleaded no contest to the embezzlement charges.
An executive caught stealing money from a company is guilty of a "particularly egregious crime" and "should be sentenced to incarceration for a maximum term," said Kozlowski in the letter.
Kozlowski also wrote that Shah's crime "cannot be condoned in any manner," adding that "not only did he steal from the stockholders … but he breached the fiduciary duty placed in him."
He then called for the "maximum term" and called on the court to send a message that "wrongdoing of this nature against society is considered a grave matter."
Shah – who embezzled just under $1 million from Tyco – was sentenced in 1995 to 20 years in prison but was released on probation in 1999.
Kozlowski was found guilty last month of stealing more than $150 million from Tyco. His sentencing hearing is scheduled for Aug. 2.
Always look on the bright side of budgets
To hear some of the post-budget vote comments, you'd think the Legislature had just approved the Magna Carta, or at least a new NHL players' agreement.
Starting with the House Speaker, lawmakers in favor of the measure and a conjoined trailer bill offered comments that ranged from glowing to a hearty pat on the back.
Leave it to House Speaker Doug Scamman to set the tone of rah-rahism by calling the budget "a great bill that meets all the basic needs of the state." (He failed, however, to explain what he meant by "basic needs.")
Governor Lynch – despite earlier complaints about the budget, and even criticism of some of the Legislature's last-minute shenanigans – decided to pick up a pom-pom or two and actually used the word "best" in describing the measure, as in "On balance, I think it's about the best budget we could hope to get at this time."
Even more optimistic about the final package was freshman Sen. David Gottesman of Nashua, who had voted against an earlier version of the budget and still voiced concerns about the budget's cuts for private hospital reimbursements, AIDS and family planning funding. Nevertheless, he too donned his rose-colored glasses and gushed, "I am in awe of the amount of time and energy placed into the process by the people who are involved. Who am I to criticize?"
Of course, the last word on looking on the bright side of things should come from Sen. Lou D'Allesandro of Manchester, who, despite saying that the budget "is not perfect" and that he thought the measure was "as good as we could get," added: "When I look at this glass, it is half full."
The question is: Half full of what?
They said it…
"He thinks the law that passed is better than the current broken law." – Pam Walsh, Governor "Mr. Fix It" Lynch's spokesperson, explaining her boss' take on the new school-funding law, which he let pass without his signature.
"Sometimes you have to hold your nose and vote for the least worst." – Hudson Republican Rep. Lars Christiansen, talking about his support of the state budget, although he could just as easily been reciting the feelings of voters every two years.
"What a great year to be a motorist. We hit them with higher inspection fees. Now we hit them again with higher fines." – Rep. John Gibson, R-Merrimack, during the House budget debate.
"Long before this was perceived as a trade for a vote, or guns for hostages or breaking into the Watergate, Joe Kenney had a problem with oral access in the state of New Hampshire." – Sen. Joe "Third Person Singular" Kenney, the key backer of an ill-fated bonding request for a Tamworth dental clinic.
"The workload is so much greater. In the House, I was so used to having a team of 120 to 150 different people." – Sen. Peter Burling explaining the difference between his job in the Senate and in the House, when he was Democratic leader. Just imagine how much harder his Senate job would seem if he had had a "team" of, say, 200 or more different people while in the House.
"If he, like many Republicans, wants to question the patriotism of Democrats, then it's a discussion we'll finish behind the building." – Democratic congressional wannabe Rep. Peter Sullivan, D-Manchester, calls out his potential opponent in '06, Congressman Jeb Bradley.