'Financial Times' names NH's Keefe one of world's 'top feminist men'
Pax World CEO cited for helping women 'succeed in business and beyond'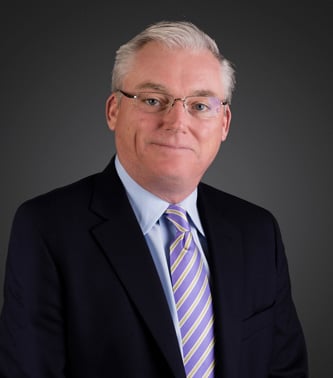 Joe Keefe, president and CEO of Portsmouth-based Pax World Management, has been named one of Financial Times' top feminist men – a global list of men who help women succeed in business and beyond.
The New Hampshire investor has a place on the top 10 list with the likes of Virgin's Sir Richard Branson, "The Simpsons" creator Matt Groening and author and former CNN reporter Josh Levs.
Last year, Pax World Management and Ellevate Asset Management teamed up to form the first and only mutual fund in the U.S. that invests in companies worldwide with women on their board or in senior positions. Now approaching its one-year anniversary, Keefe is pleased with the fund's returns but more so is focused on its long-term impact.
"It's performing well, but we think the key to gender diversity plays out over time," Keefe told NH Business Review. "One year is a short time period to judge the performance of the 400 companies."
While constructing the Pax Ellevate Global Women's Index Fund, Keefe found there were not only certain sectors, like energy, but also countries with primarily male-dominated companies, like Japan.
Only 16 percent of the boards of Fortune 500 companies has a woman, said Keefe. Three years ago, Pax World, as part of the 30 Percent Coalition, wrote letters to executives of companies on the S&P 500 and Russell 1000 Index, laying out business reasons why they should focus on advancing women to leadership roles.
"Then we engaged with those companies, and 23 companies have added women to their board," said Keefe.
There are several studies that indicate the need for more diversity on companies' boards.
Keefe cited once in his article, "Gender Equality As an Investment Concept": a 2011 Catalyst study showed companies with three or more women corporate directors outperformed those with no women on the board by 85 percent on return on sales.
"There are a lot of different studies," Keefe told NH Business Review. "What I think ties them all together is they point to a simple truth: that diverse groups make better decisions than non-diverse groups. When women are at the table, the conversation is more robust, the decision-making is improved, and the results are better. And that seems to be the case."
'An investment idea'
One way individuals can support the effort is by examining where they are investing their money, including 401ks, h e said.
Thanks to Dodd-Frank, shareholders can weigh in on a CEO's compensation package and nominate their own directors, said Keefe.
"We think the power of the shareholder is very important," said Keefe. "You can exercise that voice and you can make a difference."
As chairman of the nonprofit Women Thrive Worldwide, which aims to end violence against women, and co-chair of Women's Empowerment Principles at the United Nations, Keefe has also worked to empower women around the world.
"Unlocking women's contributions by fighting against gender inequality will lead to economic growth," said Keefe.
It's a realization Keefe came upon while reading "The Wealth and Poverty of Nations" by David Landes.
"It was sort of an epiphany reading it. I never understood the gender inequality component," said Keefe. "The key to sustainable development and to economic development is rising up the status of women and girls."
Keefe performed more research on how women and girls gaining greater growth potential related to a company's growth potential.
"Once that research started coming out, we realized this is an investment idea," said Keefe. "If these women-led companies outperform the market as a whole, this will incentivize companies to advance more women to their board and senior management, because it will show it helps the bottom line."