Fidelity program to help employers aid employees' student loan burden
Seen as a benefit that attracts, retains younger workers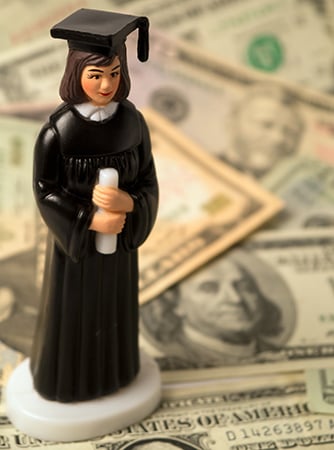 In response to what it says is interest from employers regarding its own student loan assistance program, Fidelity Investments is launching a Student Debt Employer Contribution program, aimed at allowing employers to make after-tax contributions to pay down their employees' debt.
Fidelity argues it's a benefit that helps attract and retain employees. A survey by Regina Corso Consulting of workers between the ages of 22 and 33 found that 86 percent of young workers say they'd commit to their employer for five years if they received help paying pay off their student loans. According to the New York Federal Reserve Bank, U.S. student loan debt has reached $1.45 trillion.
"Fidelity is to be commended for this forward-thinking initiative that will benefit not just the companies they work with and their employees, but the entire state of New Hampshire," said Will Stewart, executive director of Stay Work Play, a nonprofit established to recruit and retain a young workforce in the state. "With New Hampshire having the highest average student loan debt per student in the country, programs like this are a must if we are to retain a higher percentage of our best and brightest here in the Granite State."
Under its own program, Fidelity pays $2,000 toward student loans of employees who have been with the company for more than six months, with a limit of up to $10,000 in total. Since January, Fidelity has used a third-party vendor, Tuition.io, to make direct payments for nearly 5,000 employees who have enrolled in the program.
Fidelity plans to launch a pilot of the Student Debt Employer Contribution program in the fourth quarter of 2017 with a full rollout in early 2018.