Federal grant to aid NH small business exporters
A 'small investment that paid huge dividends,' says Dover exec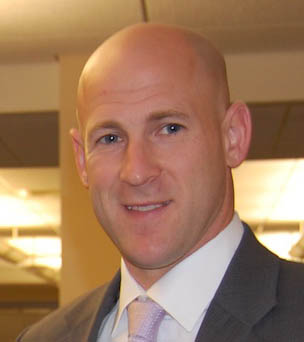 The NH Department of Resources and Economic Development has received $199,878 in federal funding to help increase small business exporting, a 25 percent increase from last year.
New Hampshire is one of 39 states and Puerto Rico to receive funding from the Small Business Administration, which doled out $17.4 million nationally in State Trade and Export Promotion (STEP) grants.
"Federal investment in small business exporting is paying dividends in foreign sales and economic development, which translates into a stronger economy and job creation," said SBA Regional Administrator Seth Goodall. "Through the STEP program, new-to-export and new-to-market firms are selling American products and services in markets all over the world. The future looks even more exciting."
The announcement was made at Relyco Sales, a Dover-based business that increased export sales with help from the initial $5,000 STEP grant in 2012, said Bruce Steinberg, president of the firm.
That grant was a "small investment that paid huge dividends," Steinberg told NH Business Review. Relyco had exported to Canada and Mexico, but "this really helped us open business in Europe and some other markets," said Steinberg.
"I think a small business – you get overwhelmed with shipping containers overseas and foreign exchange rates, and what happens if they don't pay you? You understand the U.S. business environment, but sometimes it's difficult to understand the foreign business environment," said Steinberg.
"The STEP grant gave us matching funds; it gave us money to go to Europe to set up these resellers. There's a lot of upfront costs of getting new business up and running. [DRED] helped share that burden knowing it would help the U.S. economy and get the business going," he said.
Ex-Im Bank vacuum
According to DRED Commissioner Jeffrey Rose, "small businesses often need some support when venturing out to new markets and whether that's through research, whether that's through consultation or learning the rules of the road or through various markets, we can provide that level of support."
A majority of the funds will be used for company matching grants, but some will be used for support at various trade shows of key industries, on behalf of the state, as well as training and education for small businesses.
"One of the other things I like about this particular program is we're allowed to tailor our application and our activities around the needs of our clients so there's a higher level of flexibility that's important to make sure we meet the needs of New Hampshire small businesses," said Rose.
This was the fourth round of STEP, which launched under the Small Business Jobs Act of 2010, and nearly a 98 percent increase in total funding from last year. In fiscal year 2014, the federal government doled out $8 million in funding. New Hampshire received $159,725.
But Steinberg raised a concern for small businesses that export: the Export-Import Bank is no longer there to insure receivables to guarantee payment, with Congress allowing its renewal to lapse on June 30.
"It's definitely a concern because our projects aren't as big as some of the energy projects, but knowing you can insure or get funding for these projects puts people to work," said Steinberg. "The Ex-Im Bank … took all the risk out, so it allowed us to get business and sales knowing Uncle Sam was going to insure all of the orders, so it allowed us to really go after these markets. You'd think it's a no brainer."