Executive councilor raises concerns over financial risk of FirstNet opt out
Governor's legal counsel assures safeguards are being evaluated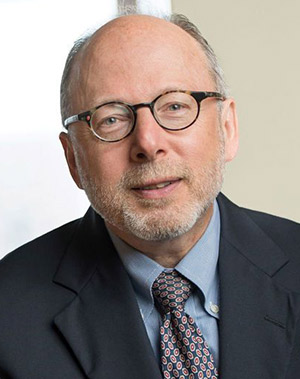 Among the major hurdles to the Executive Council's support for contracting with Rivada Networks to build out a radio access network is the state's exposure to financial risk.
"The consequence of failure financially is so extreme," Executive Councilor Andru Volinksy, D-Concord, told New Hampshire Business Review ahead of Gov. Chris Sununu's announcement to contract with Rivada. "Unless somebody really convinces me we can do this technically, and we've covered all of the financial risk aspects, my default is not to opt out."
The fees Volinksy referred to were distributed to New Hampshire officials this fall in a confidential spectrum lease management agreement (SMLA) from the federal independent agency FirstNet. Statewide Interoperability Coordinator John Stevens wrote in his written testimony to Congress in early November that the SMLA included "a termination penalty" ranging from $10.6 million to $608.5 million.
"Our belief is the reason the numbers are so high is to discourage states from considering an opt-out option," said Stevens.
Before reaching a decision, the Opt-Out Review Committee met with FirstNet CEO Michael Poth and FirstNet General Counsel Justin Shore, said Governor Sununu's legal counsel, John Formella.
"Both Mr. Poth and Mr. Shore assured the committee members and the governor that the termination fee estimates were simply meant to be worst case estimates of the actual costs of a greenfield buildout and costs to maintain and operate the network over 25 years," said Formella. "FirstNet acknowledged that it is extremely unlikely that termination penalties would ever approach $608 million. To get to that number, New Hampshire would have to be in a situation where we had to build a network from scratch and get no revenue to offset costs. That just isn't a realistic situation."
Formella said the governor also spoke directly to Poth, who earlier last month, in his congressional testimony, had called the termination penalty amounts a "worst case" scenario.
"After reviewing the report from the FirstNet Opt-Out Review Committee, it is clear that while an opt out decision comes with regulatory and financial risks, those risks can be mitigated through the safeguards and contractual provisions that the Committee has recommended," said Gov. Sununu in his announcement last Thursday that New Hampshire would opt out of the federal option with AT&T. "I am incredibly grateful to the members of the Opt-Out Review Committee for their assistance in our due diligence evaluation."
New Hampshire is already in negotiations with Rivada over the contract.
"I hope someone's looking at multiple layers of performance bonding with the most stable insurance carriers," said Volinsky, who arranged Bernstein Shur's insurance when he served as general counsel. "We have some practices that require high insurance levels, so I have some understanding of how you layer insurances and performance bonds. I can't ever forget the recession, when the banks that could never fail failed."
Formella said the attorney general's office and outside bond counsel are managing the bonding, and multiple layers of performance bonding are possible.
"The attorney general's office will also take the lead on evaluating potential insurance carriers. The insurance premiums will be paid by Rivada," said Formella.
"They're going to bond the entire project," said Brian Shepperd, director of broadband services for the University of New Hampshire and a member of the Statewide Interoperability Executive Committee that voted 15-0 in favor of opting out to contract with Rivada. "The fact [Rivada is] going to pay the insurance bond to make sure it happens lends some credibility to what they're claiming they can do."
"We are still negotiating the bonding mechanism," said Formella. "However, the State has retained bond counsel to assist with developing the appropriate bonding mechanism to protect the State. The details will not be available until the contract is finalized."