Ex-Im funding delays blasted
NH businesses frustrated by D.C. inaction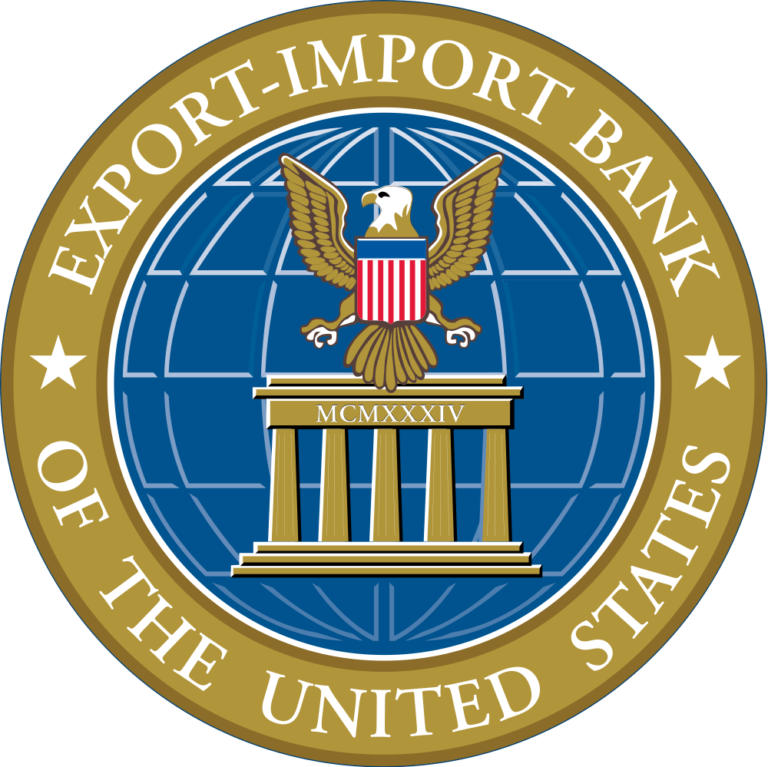 The longer Congress waits to reauthorize the Export-Import Bank, the more it jeopardizes a steady economic recovery and advanced manufacturing revival in New Hampshire and across the nation.
That was the takeaway from a meeting NH Business Review held with representatives from Boyle Energy Services & Technology, Flex Energy, GE Aviation, Goss International, The Provident Bank and Relyco Sales. The group of seven had met earlier with Republican 1st District Congressman Frank Guinta the first week of September to express concerns over the lapse in the federal agency's authorization on July 1.
Guinta is at the forefront of the battle. He serves on the House Financial Services Committee, whose chairman, Rep. Jeb Hensarling, R-Texas, is blocking the legislation.
The problem began a year ago, when Congress, waiting until the last couple of weeks before the Ex-Im Bank's expiration, approved a nine-month extension of funding.
"From October of last year to that point in time, deals were ambiguous," Mike Boyle, CEO of Boyle Energy, told NH Business Review. "Is it going to be there? Can we write deals? Can we get support?"
Boyle has testified in front of the House Financial Services Committee, spoken to the White House and the Senate, and attended the annual Ex-Im Bank meeting. "Everybody told me that it was going to happen. 'It cannot not happen; it's always going to get reauthorized.'"
But the bank's reauthorization lapsed, and the House failed to pass an Ex-Im Bank renewal amendment to the highway funding bill, which only received a three-month extension itself.
Boyle, who recently served as an advisory board member on the bank, said a fellow member lost a $56 million project in the Philippines "because the Koreans came out and said, 'Export-Import Bank's not going to be there, don't take the risk of financing these guys, he won't have the credit.'"
"That was a direct impact. I was supposed to commission that project for him," said Boyle. "That's part of the supply chain problem."
NH supply chain
While the bill largely has support in the Senate and House, some House conservatives argue it benefits only a few large corporations, since Boeing, General Electric and Bechtel receive the most financial assistance.
"Although Boeing is the biggest user of Export-Import Bank, there's a long supply chain behind Boeing that provides parts, that provides services to those projects that Boeing funds with the support of Export-Import Bank that affect many small businesses," said Douglas Folsom, GE Aviation's Hooksett plant leader.
In fact, there are over 100 suppliers in New Hampshire, according to the state Office of International Commerce, and 19 exporters from 2014-2015, according to Ex-Im's website. Thirteen of those 19 are small businesses.
"One of their [opponents'] main points is that government should not be supporting business, but there are 60 other ECFs [export credit facilities] in countries all around the world that provide financing," argued Leanne Spees, manager of international trade finance at Goss International.
If the Ex-Im Bank is not reauthorized, it will push more companies overseas, seeking support from international export credit agencies, and hurt the long supply chain that New Hampshire small firms benefit from.
"The kinds of activities that are taking place already are you have U.S. engineers from GE Aviation overseas looking for manufacturers in local countries where otherwise we wouldn't be if we had Export-Import financing because they're forced to use local content," said Douglas Folsom, GE's Hooksett plant leader.
"I have definitely heard about companies moving their activities overseas because they can get the support of the government there," said Karen Wyman, chair of the Granite State District Export Council. "They don't want to, but if their company is going to survive, they need to."
In 2014, exports of New Hampshire products totaled nearly $4.2 billion, according to the Office of International Commerce.
'It would hurt us'
As for the Ex-Im Bank, it returned $674.7 million to the U.S. Treasury in fiscal year 2014, after covering all of its expenses with fees charged to clients. Since 1990, the bank has returned $7 billion more than it has received in appropriations for program and administrative costs, according to the U.S. Chamber of Commerce.
"There's always a presumption that the private market can take the place of the Export-Import Bank, and that's just not the case at all," said Robert Janowski, director of finance at Goss International. "Particularly with our circumstances at Goss, where we're looking at needing a term of five to seven years, it's simply not available in private markets in these particular countries, so it really does compel companies who are manufacturing in the U.S. today, who are competing with other countries that have this ECF, to really consider moving those jobs offshore."
Boyle once went to a private institution to save money and found it was not the same kind of service after a client in Saudi Arabia disputed invoices and would not pay.
"Just having [the U.S. government] in the picture … makes people do the right thing," said Charles Withee, president of The Provident Bank.
"While there are private sector solutions to this – there are other organizations that have business export loans –this resource was different," explained Tina Kasim, program manager at the NH Office of International Commerce. "It was at a lower cost, but there was a lot of additional support in terms of the people who worked with you on things. This was a nice addition to show how government can really help, and it would be a complete shame if it wasn't reauthorized. It would hurt us."
The longer reauthorization takes, the more likely it will ruin decades-long relationships.
Goss International said it is losing out on $200 million in machinery sales, since it can't provide financing proposals to go with sales offers, something its German competitor can. And Boyle has a hiring freeze in place until it figures out economic models to produce projects it's looking at in Kuwait, Kazakhstan and Australia.
"What you're hearing from these small businesses is a microcosm that's happening across the country," said Withee. "My clients, small and medium enterprises, deal with GE, deal with others; that's their livelihood."
The lack of foresight or long-term planning is what irks Boyle, especially as Congress returns from recess with days before a potential government shutdown.
"My problem is, as a businessperson, you plan for years, you build up your models … I'm working with Chuck [Withee]; I have to give him projections. Where are we going to be? When do we hire? How much profit are we going to make?" Boyle said. "And now you go, 'I don't know, because what's supposed to be there Monday now is not there on Friday.' I'm left with nothing."
Liisa Rajala can be reached at lrajala@nhbr.com.