Engaging students, one person at a time
LifeWise provides an outlet for students through its mentor program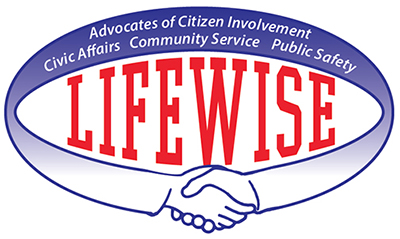 After adding a new focus to his organization's list of programs, LifeWise Community's president, Bruce Montville, has seen firsthand the impact that a simple hour-long conversation can have in keeping kids engaged in school.
Founded in 1992 and based in Hampton, LifeWise Community empowers New Hampshire community members towards a worthy cause of their choice. The independent nonprofit's employees and volunteers work with a number of different companies throughout the state on a variety of projects.
It was while working in the classroom with students for its Water Guardians program, an environmental awareness initiative, that Montville noticed a problem.
"About 30 percent of the students in the class were not participating. They never raised their hands, they just folded into the woodwork," says Montville.
This prompted him to ask around to find out why this was happening. He learned that students often didn't feel comfortable in the classroom setting, which led to many of them dropping out of school completely.
So Montville decided to tackle the problem. He began the Wildcat Youth Mentors program, which pairs up University of New Hampshire students with at-risk students. These relationships have been a critical step in reducing the dropout rate of these unengaged students, argues Montville.
Though Montville says it's taken "the last 10 years to really get it right," the program has had its fair share of success stories over the last decade, making him proud of his team's efforts.
"It's one thing to build friendships, and it's another to have it be trusting," he says. "You'd be amazed at what the kids will tell the mentors. The next thing they know, they're relieving themselves of a lot of anxiety. Our mentors, who have no judgment and no authority, will let them know they're being heard."
Montville said he's looking to expand the mentor program to other colleges in the state.
He said the true value of the program is that it teaches both the mentor and the student the importance of working toward more than just monetary rewards in a career, something that he believes should be mirrored by others as well.
"If employers are viewed as being involved or supportive of improving environmental or social issues, they will be more attractive for bringing in new talent to the company and their turnover rate will be lower. People will not want to give up a good thing."
The "Just One Thing" Campaign is an 18-month effort of New Hampshire Businesses for Social Responsibility. Its purpose is to challenge businesses to consider incorporating a sustainability initiative into their operations. Companies can celebrate their achievements and inspire others by sharing their stories on the campaign's webpage.
To submit your story or read others, visit nhbsr.org/jot.